Accounting & Finance: Apprenticeships, Work Experience and Degree Apprenticeships

Discover the best apprenticeships and work experience opportunities with the UK's leading accounting and finance employers on RateMyApprenticeship.
Are you interested in accounting and finance? You're in the right place!
RateMyApprenticeship has all the material you need. If you're looking for information about accounting and finance apprenticeships, new opportunities for school leavers or a quick and easy tour through the industry – we've got it covered!
Keep reading for a step-by-step guide to working in this industry, and everything you need to know about how an accountancy apprenticeship can launch your career in accounting and finance.
In a hurry? Skip ahead to:
Latest Hot Jobs
What is accounting and finance?
Accounting and finance. You've probably heard people talking about it. You might even know somebody who works in the industry! A parent, a friend or Ken from across the road. Before we get into what Ken does at work, and how an accounting apprenticeship can open doors into Ken's industry, let's pin down exactly what accounting and finance means. Together, the terms refer to money, management and business, and how they interweave in a professional environment.
As a discipline of its own, finance relates to the management of monetary funds. Accounting involves the provision and analysis of financial data for an array of purposes within a business. They are branches of the same tree. However, finance is broadly concerned with providing a financial service for a client, whereas accountancy describes a number of different services. We will explore these different services in a moment.
So before you run away to badger Ken about his job at PwC, we'll spell out the main reasons why accounting is a great career choice for you.
Why accounting? It's a great career!
Why accountancy? Why not?
Accountancy is a hugely rewarding industry to join, and we've listed the main benefits below...
EARN AN IMPRESSIVE SALARY

Money can't buy happiness, but accountants are generally the most cheerful people around. Once fully qualified, professional accountants can proceed to earn high salaries!
JOB SECURITY

Accountancy jobs are some of the most secure around. Accountants are highly-skilled and their expertise is always needed.
CHANCES FOR PROMOTION

An experienced accountant has a deep and practical understanding of business and finance principles. There are opportunities to progress into consultancy and other senior roles.
OPPORTUNITIES EVERYWHERE

Every business needs an accountant. From ancient corporations to new enterprises, from Amazon to your local fishmonger. At some point, every business requires the advice of an accounting expert on issues like tax or payroll. There is an abundance of work for accountants to get excited about.

View accountancy apprenticeships →
What are the different types of accounting?
A career in accountancy can involve working in three different environments. It could be within an accountancy practice, it could involve working in different industries (such as retail or manufacturing), or the public sector.
Like many other industries, accountancy is continually evolving to suit the needs of customers. To satisfy the diverse needs of its clientele, accountancy has branched out into a range of different types of accounting. The main types are listed below.
TAX ACCOUNTING

This field relates to compliance with tax regulations. Tax accounting is regulated by the Internal Revenue Code, which dictates the rules which a company or an individual must follow when preparing tax returns.
FINANCIAL ACCOUNTING

This is often referred to as financial reporting. It is a branch of accounting that monitors a company's financial transactions. A tax accountant produces financial statements, based on a set of standards known as GAAP (Generally Accepted Accounting Principles).
GOVERNMENTAL ACCOUNTING

This field of accounting requires a specific skill set, so governmental accountants often specialise in the field for their entire careers. Governmental accounting looks into the financial position and performance of institutions in the public sector.
FORENSIC ACCOUNTING

is the use of accounting to analyse financial data for use in legal proceedings. Forensic accountants are often reconstructing missing or duplicitous data in cases of fraud and embezzlement. Accountants in this field typically work as consultants, since few companies are in need of a full-time forensic accountant.
PUBLIC ACCOUNTING

This field is a client-based accounting. Public accountants work for a public firm, and carry out auditing, tax and consulting for individuals and businesses.
INTERNAL AUDITING

Internal auditing involves the scrutiny of a company's financial performance to identify waste, fraud or general flaws within the company's internal systems.
MANAGEMENT ACCOUNTING

A management accountant produces information for a company's management, for the use of internal operational reporting.
Accountants tend to specialise in one of these types accounting. For more information about each field, it's best to have a peek at the material provided by the UK's main industry bodies.
Institute of Chartered Accountants in England and Wales (ICAEW)
Chartered Accountants Ireland (Northern Ireland and Ireland)
Institute of Chartered Accountants of Scotland (ICAS)
If you're really eager, you can also have a look at any information published by the Chartered Institute of Management Accountants (CIMA), the Institute of Financial Accountants (IFA) or the Association of Chartered Certified Accountants (ACCA). Go bananas and check them all out.
---
Accounting Apprenticeships
Have you ever considered an apprenticeship in accounting? If the answer is yes, then you're a hero, so keep reading. If the answer is no, you should definitely keep reading.
Accounting is a thrilling, well-respected and well-rewarded profession. An apprenticeship is a fantastic route into accounting. An accounting apprenticeship is a ridiculously good option for school leavers, because you have an opportunity to get real work experience while you gain qualifications.
So if you're 16 years old or older, and you're not in full-time education, and you're a fan of brilliant ideas, have a look at our vacancies for apprenticeships in accounting.
How do accounting apprenticeships work?
An apprenticeship in accounting is split between employment with a firm and external studies. One day a week might be spent working towards accountancy qualifications, the rest is spent working within an accounting firm, developing practical and relevant skills.
Apprentices work for at least 30 hours a week for an accountancy firm or another organisation. The average weekly wage for an accounting apprentice is £170 (AAT, 2015). The entry requirements vary from employer to employer, so it's best to have a look at the job vacancy.
Read gov.uk guidance on accounting apprenticeships for further information.
Why should I do an apprenticeship in accounting?
An accounting apprenticeship is a route into the industry that avoids gigantic student debt. Student debt in the UK averages at £44,000 per graduate.
You could buy 44,000 scented candles from IKEA for that money. Or donate it all to The Donkey Sanctuary, and help protect thousands of working donkeys from exploitation.
Unlike these poor mules, apprentices are paid and enjoy all the benefits of regular employees. An apprenticeship in accounting is an opportunity to earn while you learn the trade.
It is also an opportunity to develop on-the-job skills. A fully qualified higher apprentice will have 4-5 years of experience working alongside industry experts. Qualified apprentices are sought after employees. They possess robust work experience and qualifications at foundation degree level.
That could be you. A fully qualified higher apprentice, on the fast track to chartered accountancy. You could be Ken the accountant.
View accountancy apprenticeships →
Keep reading for helpful guides to AAT, ACCA and CIMA qualifications.
How to find the best accounting apprenticeships
On RateMyApprenticeship, we rate apprenticeships. It does exactly what it says on the tin. Like Ronseal.
Our reviews are written by apprentices about their apprenticeships with some of the UK's biggest companies. The reviews examine how different programmes are structured, the support networks put in place and any advice that apprentices would give to their peers about applying for apprenticeships.
Below is an example of a review written by a higher apprentice from PwC.
---
HOW WELL ORGANISED/STRUCTURED IS YOUR PROGRAMME?
"It was evident that the Business Insight Week was very well planned and that a lot of time and thought went into making it a very beneficial week. On the first day we were trained as to get the most out of the week and make the best impression whilst in work. Throughout the week there was always work planned for me to and a schedule was put into place as to where I was going and when. There was always someone near me to help me which made me feel comfortable and at ease."
You can find the full review, and other reviews of accounting and finance apprenticeships here...
---
Accounting apprenticeship salary
The national minimum wage for apprentices is £3.90 per hour.
This applies to apprentices who are either:
aged under 19
aged 19 or over and in the first year of an apprenticeship
After the first year of an apprenticeship, apprentices will be paid the minimum wage band for their age group.
Below are the rates for the National Minimum Wage from April 1st 2020: (Department for Work & Pensions, 2020)
| Age | Current Rate |
| --- | --- |
| 25 and over | £8.72 |
| 21 - 24 | £8.20 |
| 18 - 20 | £6.45 |
| Under 18 | £4.55 |
| Apprentice | £4.15 |

Considering apprentices must work for at least 30 hours a week, the average salary for first year apprentices is around £9,000 - £9,500.
Bare in mind, this is an average figure, some employers will pay above it, others slightly below. Salaries will depend upon the apprentices' age, their job descriptions and the level of apprenticeship they are completing.
Accountancy work experience with Access Accountancy
Access Accountancy exists to make sure that everyone has an equal opportunity of accessing accountancy as a career, based on merit, not background.
Work placements are a fantastic opportunity for school and college students to step inside and learn about the accountancy profession.
A range of employers from across the UK have joined us to offer work experience placements, where you will explore what the day-to-day life of an accountant is really like and develop new skills.
Click here to find out more about the opportunities they have on offer.
Competition
Accountancy organisations are NOT just looking for students who love Maths.
Because there's more to accountancy than calculators, sums and people in grey suits.
Access Accountancy, alongside RateMyApprenticeship.co.uk, have put together a game to open a door, just for YOU to a spectacular career in accountancy.
Prizes
Each month there will be one winner of a £200 Curry's voucher and two winners of…
• a 1 year subscription to Calm or Headspace • OR sustainability prizes, such as a Chilly's bottle or a solar-powered phone charger
All entrants will also be given the option of choosing an employability prize with an accountancy organisation.
This includes an invite to a virtual insight day, a skills session or a workshop for you (AND your class).
Why should I do work experience in accounting?
A work experience placement with an accounting firm is an opportunity to have a first-hand look in the industry. Similar to how Pippin and Aunt Mabel would provide short insights and guided tours to a box factory or a zoo in Come Outside.
Work experience also provides evidence of key employability skills on your CV. It's very easy to write on a CV that you possess remarkable communication, organisation and time management skills. How do you demonstrate to an employer that you really are a great organiser and communicator?
(Through work experience. Obviously).
How to find the best work experience in accounting
To find your perfect work experience placement with an accounting firm, read our reviews; written by students who know what they are talking about.
We do not edit the reviews, to ensure that each example is providing authentic, peer-to-peer feedback on school leaver programmes in a variety of industries.
Read reviews of work experience in an accounting firm →
If you've already completed an apprenticeship or work experience in accounting, why not share your experiences with fellow school leavers? Follow this link and rate your apprenticeship!
We'll reward your effort with a £5 Amazon voucher. Imagine how much you can buy for £5. The possibilities are endless.
Accountancy work experience in London
The main financial districts in the UK are in the City of London and Canary Wharf. There are countless opportunities to find accounting work experience in the capital. It's not hard to believe.
Have a little click the link below to view work experience vacancies in London. If you don't happen to live in London, or just don't fancy commuting from Manchester every morning, there's no need to panic. Keep reading!
Find accountancy work experience in London →
Soon we'll be looking at how to find apprenticeships and accountancy work experience in regions across the UK.
Finance: What are financial services?
The financial sector is one of the UK's leading employers. Large, international companies exist in this sector, and there are countless jobs at each of these organisations.
Since the financial crisis of 2007, the reputation of organisations within the financial sector have been damaged. As companies watched their revenues fall, opportunities for apprenticeships and work experience in finance disappeared. A skills shortage developed during the recession, as employers reduced the number of new recruits to their businesses.
---
"The international financial crisis that began in the autumn of 2007 led many to question the role of the financial services industry. Hard lessons have been learnt, and important reforms have been undertaken both in the UK and abroad." (Sir Richard Lambert, Former Director General of the CBI, City of London, 2013)
---
Now the sector is recovering strongly, there are an abundance of opportunities for school leavers to find apprenticeships and fill the skills gap.
Listed below are the main jobs in the financial sector:
Banking/Building Societies
Insurance
Pensions
Investments
Risk Analysis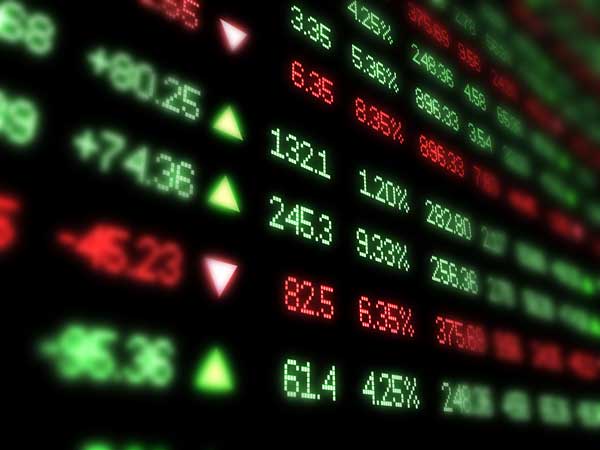 Find an apprenticeship in finance
Why should I do an apprenticeship in finance?
An apprenticeship is a great pathway into the finance industry. Apprentices receive on the job training and earn a competitive salary. It's an attractive option for anyone who doesn't want to go to university.
Finance is a frighteningly competitive job market. Each year, tens of thousands of graduates descend upon the city, looking for a job in the financial sector. Most would sell their grandmother's false leg for a break. The competition is fierce.
An apprenticeship will allow you to build up a network of industry insiders, and give you an edge when it comes to job hunting.
Where can I find apprenticeships in finance?
Here's a crazy idea – why not have a look for an apprenticeship on RateMyApprenticeship. We have vacancies for finance apprenticeships with applications that are ongoing.
Find finance apprenticeships →
If you're the cautious type, the sort of person who prefers to try a small sample of each flavour ice-cream before committing to a double-cone, you should read our student written reviews of finance apprenticeships.
The reviews are a useful insight into how apprenticeships work, and which companies offer the best apprenticeships in the financial sector.
We have over 600 reviews from finance apprentices for you to read. In the words of Kool & The Gang, get down on it.
Read reviews of finance apprenticeships →
Work experience in finance
Why should I do work experience in finance?
You might remember doing work experience while you were at school. A fortnight running back and forth to the photocopier. Endless cups of tea - made for other people.
Work experience in finance has real benefits. Some employers will only consider hiring apprentices or graduates that have some previous experience. Shadowing Ken the accountant or one of his finance friends, could be hugely beneficial when applying for school leaver programmes.
Work experience is also a great addition to your CV. Even if you aren't considering a career in finance, it will show employers that you are familiar with office surroundings and office etiquette.
It is also an opportunity to get a first-hand look into the finance industry. A two-week insight into the working life of one of Ken's finance friends might let you know whether or not you want a future career in the industry.
Where can I find work experience in finance?
The first place to look is the jobs section on RateMyApprenticeship. You can customise your search to find work experience in an industry which you're interested in.
Find work experience vacancies →
To find work experience, it's also a good idea to make use of your connections. Any friends or family who work in the finance sector might be able to offer you a few weeks working in their company.
How to find the best work experience
Sifting through hundreds of jobs can be confusing. How can you tell which programmes offer the best work experience programmes?
You're in luck! We ask students to share their thoughts and review their work experience on our website. We have tens of thousands of honest reviews written by students. The reviews offer an insight into what it's like to do work experience in some of the UK's biggest companies.
Click here to find in-depth reviews of work experience in accounting and finance.
Finance work experience in London
The capital is home to many of the world's top financial institutions and leading markets and exchanges. There are ample opportunities for work experience in London.
Find finance work experience in London →
---
"Financial services provide one in 14 jobs in the UK, and help finance the organisations millions of others work for." City of London, An indispensable industry, Financial Services in the UK, 2013
---
What are the different types of Accounting Apprenticeships?
So far you've been treated to expert advice and insight into the accounting and finance industry. It's been a triumph.
We've looked at why the industry provides great career opportunities for school leavers; why apprenticeships and work experience are good pathways into accounting and finance; why RateMyApprenticeship is the place to be to find vacancies and reviews from the UK's best school leaver recruiters.
It's time to focus on the different types of apprenticeships on offer, and the many accounting qualifications you need to become a fully certified chartered accountant.
Intermediate Accounting Apprenticeships (Level 2)
An intermediate apprenticeship in accounting (also referred to as a level 2 apprenticeship) is equivalent to 5 GCSEs graded at levels 9 to 4 (A* to C). This intermediate apprentice in accounting will work towards achieving a Level 2 Diploma in Accounting, and a Level 2 Diploma in Financial and Management Accounting.
This apprenticeship can lead to a position as:
sales ledger clerk
purchase ledger clerk
finance assistant
credit control clerk
cashier
accounts clerk
accounts assistant
Advanced Apprenticeships in Accounting (Level 3)
You might hear an advanced apprenticeship also be called a Level 3 apprenticeship. They are one in the same. It's not at all confusing. Advanced apprenticeships are equivalent to two A-levels. An apprentice who completes this qualification will be awarded a Level 3 Diploma in Accounting, and a Level 3 Diploma in Financial and Management Accounting.
This apprenticeship can lead to a position as:
trainee accounting technician
assistant accountant
Higher Apprenticeships in Accounting (Level 4)
The entry requirements for a higher apprenticeship are typically two A-levels, or any equivalent qualification. Any apprentice who completes a higher apprenticeship in accounting will achieve a Level 4 Diploma in Accounting, and a Level 4 Diploma in Business Skills.
This apprenticeship can lead to a position as:
accounts manager
accounts technician
Check out the Financial Skills Partnership for the full framework of intermediate, advanced and higher apprenticeships in accounting.
Trainee Accountant
What is a traineeship?
Traineeships were introduced in the UK to help 16-24 year olds to develop the relevant skills needed to find a career. Traineeship programmes are targeted at people who have left school, to provide them with a skillset that makes them more employable.
These programmes can vary in length and content, as each is designed to suit the needs of the trainee.
If you're interested in finding out more, check out our overview on traineeships.
Trainee Accountant Jobs
A trainee accountant will be learning the profession at the side of a qualified accountant. It is a fantastic route into the industry for anyone who left school without the qualifications required to apply for a higher apprenticeship or a degree.
---
"A traineeship is an education and training programme with work experience that unlocks the great potential of young people, aged 16 to 24, and prepares them for their future careers by helping them to become 'work ready'." (Sue Husband, Director of the National Apprenticeship Service, Apprenticeships results 2016 toolkit for employers)
---
All training costs are government funded, as long as you are a British citizen or have lived in the UK for three or more years. A traineeship in accounting is pathway towards an intermediate or advanced apprenticeship, and with any luck, future employment in accountancy.
Accounting School Leaver Programmes
School leaver programmes offer a different route into the accounting industry. They fall into the middle ground between full-time employment and full-time higher education. If you want a career in accounting - and university doesn't appeal to you – a school leaver programme might be just the ticket.
Accounting firms that run school leaver programmes sponsor a school leaver to study towards an accounting qualification, while working full-time with the firm.
"Often employers will offer post-18 job options which allow you to develop into exactly the same end role as a graduate – just by taking a different route which may be better suited to you." (UCAS, Traineeships and school leaver programmes, 2020)
School Leaver Accountancy Jobs
Record numbers of students applied to universities last year. The Telegraph reported 592,000 applications were submitted to UCAS before the January deadline.
It seems as if school leavers view university as the only viable option after university – particularly to get into industries like accounting and finance. It's madness! Some of the UK's biggest employers offered school leaver programmes last year.
KPMG
Nestle
BDO
Marks and Spencer
Ernst & Young
RBS
Mazars
Grant Thornton
Deloitte (school leavers)
ACCA
PwC (school leavers)
Take a look at what companies are offering school leaver programmes in accounting this year. PwC, Grant Thornton, Ernst Young and Deloitte are all featured!
Find school leaver programmes in accounting →
Did you know it's possible to go to university, tuition-free while earning a great salary? It sounds too good to be true. Like Jamie's 15 -minute meals. Or a pyramid scheme.
But wait! A sponsored degree lets school leavers go to university, get work experience, earn a salary without paying student fees!
---
Accounting Sponsored Degree
A sponsored degree in accounting offers a balance between work and study. Your time will be split between studying at university, and working with the firm who have sponsored you.
You may be asked by your employer to attend university on a full-time basis, in which case you may spend holidays working for the company. Other programmes will split your week between studying at university and time spent working with your company. Each sponsored degree will be different.
For this, a leading accountancy firm will fund your tuition. There is even a chance of being offered a permanent role within a firm once the programme reaches its conclusion.
So let's have a quick recap...
A funded degree, a salary, work experience with an accounting firm and a possible job at the end. The world is your oyster.
---
AAT Apprenticeships
AAT stands for the Association of Accounting Technicians. It's the UK's foremost professional membership body for accountants.
AAT qualifications are recognised and respected around the world. Employers trust AAT, and know their apprentices have practical skills they need for the businesses.
AAT offer apprenticeships that train school leavers for work in accountancy firms. These programmes run in the same way as other accounting apprenticeships.
apprentices must train for at least 30 hours a week
apprentices will study towards AAT qualifications alongside working in an accounting firm
all apprentices will earn a competitive salary
AAT Level 2 Apprenticeships
Also called an intermediate apprenticeship, this course leads to an AAT Certificate in Accounting. This apprenticeship is equivalent to 5 GCSE's, and takes 6-12 months to complete. A certificate in accounting will prepare you for junior or entry-level positions in a company.
Below is a brief course outline:
preparing invoices
effective business communications and skills including letters, memos and informal reports
processing payments and receipts
completing bank reconciliations
AAT Level 3 Apprenticeships
This is an advanced apprenticeship that qualifies apprentices with an AAT Diploma in Accounting. An AAT Level 3 apprenticeship can be completed in 6-12 months, and is equivalent to **two A-Levels.** The qualification is worth 56 UCAS points, so it's a great pathway into higher education.
Here is a brief course outline:
use of spreadsheets to handle information in the accounting environment
the importance of personal ethics in the professional environment
making provisions for uncertain and irrecoverable debts
reconciling ledgers with the cash book
analysing variances
AAT Level 4 Apprenticeships
An AAT Level 4 apprenticeship is also called a higher apprenticeship, and leads to an AAT Advanced Diploma in Accounting. If you attain this qualification, you can apply for full AAT membership as a qualified accounting professional. The qualification is equal to a foundation degree, and takes 9-18 months to complete.
Course outline:
handling budgets and reporting adjustments back to the business
drafting and interpreting limited company financial statements
preparing forecasts of income and expenditure
reviewing the finance function to identify risk and make recommendation for improvements
preparing draft budgets and revising them as required by the business
The course outlines were obtained from aat.org, so have a wander over to their website for a complete guide to AAT Apprenticeships.
View jobs →
ACCA Apprenticeships
ACCA stands for the Association of Chartered Certified Accountants, a leading international accountancy body. An ACCA qualification is recognised internationally, and is treated as an equivalent to local qualifications.
There are three main elements of an ACCA programme:
EXAMS → up to 14! Depending on exemptions
ETHICS → a module on professional ethics
EXPERIENCE → 36 months of relevant industry experience must be completed
ACCA offer an apprenticeship scheme that provides school leavers with a non-university route into professional accountancy.
Identical to other accountancy apprenticeships, an ACCA apprenticeship combines technical training with practical experience. Apprentices will earn over the duration of the programme. Even holiday pay! Each apprentice will work alongside experience industry specialists. This isn't one of those mickey-mouse apprenticeships, as a cockney might say.
Below is short breakdown of ACCA apprenticeship framework:
Apprentices will complete 3 online exams, (Accountant in Business, Management Accounting and Financial)
A 12-month work experience placement in a relevant role
A presentation or written report reflecting on what you have learned
Final assessment
If you complete a Level 4 ACCA apprenticeship, you will be qualified to work in the following roles:
accounts clerk
cashier
finance assistant
credit control clerk
sales ledger clerk
accounts manager
assistant accountant
For a more information on these ACCA apprenticeships, visit accaglobal.com. Just a quick click.
CIMA Apprenticeships
CIMA stands for the Chartered Institute of Management Accountants. It is professional body that provides training and qualifications in management accountancy, and offers a higher apprenticeship in management accounting.
CIMA's higher apprenticeship is a non-university route into accounting and finance. A degree is not the only platform from you which you can build a successful career in this industry. It's true! This higher apprenticeship is two years long. The entry requirements do not involve A-levels. For 16 to 18-year-old school leavers, all fees and tuitions costs are funded by the government. Why haven't you already applied?
---
Meet Robbie. He's currently enrolled on a CIMA higher apprenticeship with Sky. Robbie is having a great time.
"I'd strongly suggest the apprenticeship as it helps put your studies into context and gives you invaluable experience." (Robbie McNeill-McCallum, Management Accounting Apprentice, Sky)
Listen to Robbie. Heed his words. You can find his full case study, and others, at cimaglobal.com. If you're feeling dangerous, you can download the brochure.
---
Bookkeeping Apprenticeships
Bookkeeping is part of the process of accounting. It sounds like a grand way of saying librarian. Instead it refers to the recording of financial transactions.
There are two types of bookkeeping apprenticeship. There is an intermediate level apprenticeship, which trains you for a role as a bookkeeper's assistant. An advanced level apprenticeship leads to a position as a bookkeeper.
One of Ken the accountant's finance friends is a bookkeeper. He's called Ray. Ray's role as a keeper of books involves checking company bank statements, completing VAT returns and preparing invoices for the Inland Revenue, as well as a host of other fascinating duties.
If you interested in seeing what Ray's day-to-day role is like, perhaps you should consider work experience with a bookkeeper.
For bookkeeping apprenticeships, management accounting apprenticeships or chartered accountancy apprenticeships, there's a link below for you to explore.
View apprenticeships in Accounting →
Accounting Apprenticeships in London
If you're looking for an accounting apprenticeship in London, stop looking. In the FIND JOBS section on RateMyApprenticeship, you target your search to CENTRAL LONDON & CITY or GREATER LONDON, to locate different types of accounting apprenticeships across the capital.
View London accounting apprenticeships →
You can target regions all over the UK to search for apprenticeships.
---
We hope you have been inspired by Ken the accountant and his finance friends. They are great guys. Unfortunately, Ken isn't recruiting apprentices at the moment. He burnt down his office trying to cook the books. But don't worry! There are plenty of opportunities to get into accounting and finance...
You can hear about new openings in these industries, and get new job opportunities straight to your inbox by signing up to RateMyApprenticeship. It's free!