Legal and Law: Apprenticeships, Higher Apprenticeships and Degree Apprenticeships
If you're interested in a career in law (but in a dash because you've just discovered Nutella is reduced in Asda), jump straight to our law apprenticeships jobs page...
---
What is a law apprenticeship?
Legal apprenticeships are designed to give young people an alternative path into the legal sector. They are available to school leavers who are interested in a law career but do not want to take the tradition route of university, followed by a training contract or legal practice course (LPC).
Apprentices are employed on a full-time basis by a law firm, and work towards the qualifications that are required for a career in law. The training costs are completely covered by the employer and the government. In fact, there is no cost to the apprentice at all.
An apprenticeship in law is an opportunity for a whiz-kid to…
start a law career immediately after finishing school
to get substantial work experience with a top law firm
to earn a cracking salary
pay no tuition fees (thus avoiding monstrous debt)
gain professional qualifications
be trained by current legal practitioners
So, if you're sat atop an IKEA sofa watching the Japanese version of Dragons' Den (called Money Tigers), whilst dreaming about a career in law, you should seriously consider applying for a law or legal apprenticeship.
In a hurry? Skip ahead to:
Latest Hot Jobs
How do law apprenticeships work?
Law apprentices divide their time between working for a law firm and attending a law school or college part time for tuition. At work, a law apprentice will receive on-the-job training, and then work towards professional qualifications on the side.
The structure of apprenticeships vary from scheme to scheme, and depend on the firm that employs the apprentice. The ratio of work:study, however, is generally the same across all legal apprenticeships. An apprentice will spend around 80% of their time at work, doing real work for a law firm alongside experienced legal professionals.
They will spend the rest of the time working towards qualifications off-site at a law school. This will include face-to-face teaching and online learning, as well as periods of independent study as coursework deadlines and exams approach.
The division of work and study periods are arranged as either single day or block releases. Imagine you are a law apprentice at Kennedys, for example, you might spend four days of your week at work, and have one day out of the office to attend class. A single day of every week will be dedicated to law school or self-study.
On the other hand, your apprenticeship might be organised so that you spend 3-4 consecutive weeks at work, and then have a week-long block release to attend law school. No matter how the programme is organised, every law apprentice benefits from the extensive on-the-job training as well as the tuition. All the while paying NO tuition fees!
Types of law apprenticeships
There are six different legal apprenticeships currently available in the UK. The schemes on offer range from level 2 to level 7, with qualifications that are equivalent to GCSEs, A levels, all the way up to a Masters degree.
There are apprenticeships in:
Legal Administration (Legal 2)
Paralegal (Level 3)
Probate Technician (Level 4)
Chartered Legal Executive (Level 6)
Licensed Conveyancer (Level 6)
Solicitor (Level 7)
Read on for short overviews of each of the legal apprenticeships listed above, including the entry requirements, the qualifications you could gain and exciting case studies of former and current law apprentices.
---
Legal Administration Apprenticeship (Level 2)
This intermediate apprenticeship is the perfect stepping stone from school to a career in law, enabling you to begin your progression to a fully qualified employee in the legal industries.
Entry Requirements
The entry requirements for legal administration are at the lowest limit for law apprenticeships. Most employers are looking for two or more GCSEs (with passes in English and Maths).
Some employers will even accept candidates who do not have these core qualifications. They may take previous work experience into consideration instead. If by chance this is your position, the employer will ask you to complete basic literacy and numeracy tests to check your proficiency, and include further tuition to get you to the required level.
There is a third door. If you leave school without the qualifications or work experience required to apply for an apprenticeship, you can do a traineeship. A traineeship will qualify you for a level 2 scheme, such as an apprenticeship in legal administration.
A traineeship is a short, flexible education programme that provides 16-24 year olds with the basic skills and qualifications that are required to get a job or apprenticeship. It could include a short work placement, work preparation training, Maths and English tuition and even help with writing a CV.
What qualifications will you gain?
Apprentices work towards two types of qualifications, one competence-based, the other knowledge-based.
The competence qualification is attained through the time the apprentice spends on-the-job; the qualification is an acknowledgment that the candidate has obtained the skills and competencies that are required for their role. The knowledge-based 'technical certificate' is the result of the work the apprentice has done at college, and is rooted in coursework, exams and the theoretical aspects of their apprenticeship.
Legal administration apprentices work towards...
Level 2 Competence Qualification
Knowledge-based qualification
The knowledge-based qualification will depend on modules chosen by the apprentice, and could involve:
Law in the workplace
Civil litigation
Family Law
Principles of criminal liability
Principles of contract liability
Wow. These qualifications are equivalent to 5 GCSE passes, and on completion, qualifies the apprentice for a level 3 law apprenticeship - the next level up! This apprenticeship in legal services is the perfect stepping-stone for a future career in law.
Paralegal Apprenticeship (Level 3)
This Level 3 apprenticeship in Paralegal is a great entry into law. You'll be providing legal support to your employer, including undertaking administrative tasks and drafting legal documents. This combined with your studies will lead you to gain a thorough understanding of the fundamentals of legal practice.
Entry Requirements
Paralegal apprenticeships are advanced apprenticeships, and the standard entry requirements are 5 GCSEs (including English and Maths) or a completed intermediate apprenticeship (level 2).
However, the trailblazers involved in creating the frameworks for the paralegal apprenticeship (including Kennedys Law, Simmons & Simmons and the Solicitors Regulation Authority) recommend employers to set the entry requirements as:
GCSE Maths & English - grade 4 or above (or equivalent)
2 x A level or equivalent - minimum grade C
The recommended entry requirements for this scheme are slightly higher than a typical advanced apprenticeship. Don't let it put you off. Paralegal apprenticeships are a bloody brilliant opportunity to start a career in law, so employers are looking for the very best candidates who will be dedicated to a career in the industry. The pick of the litter, one might say.
That being said, it's still a good idea to check for specific requirements on employers' websites. Individual employers set their own criteria, and may even take into account your previous qualifications and experience!
What qualifications will you gain?
CILEx Level 3 Diploma in Providing Legal Services
CILEx Level 3 Certificate in Legal Practice
These qualifications are equivalent to two A levels, and qualify the apprentice to a higher level or, in some cases, a degree level apprenticeship. The apprentice is also able to throw a celebratory dinner party in their own honour for completing their paralegal apprenticeship.
For an expert overview of how advanced apprenticeships work and why you should drop everything and apply immediately, read our guide to
Level 3 Advanced Apprenticeships
. If you're holding a sandwich, do not drop it, put it somewhere safe and come back to it later.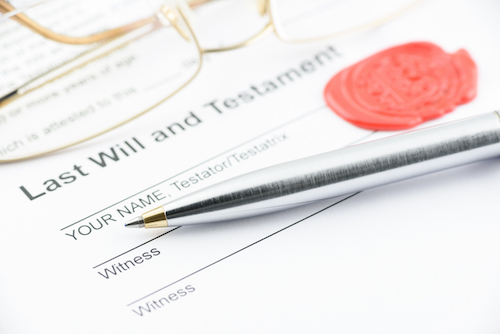 Probate Technician Apprenticeship (Level 4)
The units studied as part of this legal apprenticeship include:
The English Legal System
Land Law
Law of Contract
Law of Wills Succession and Grants of Representation
Understanding Accounting Procedures for Probate Transactions
If you're really keen, you can read more about the content of this scheme on CLC's website.
Entry Requirements
The Probate Technician Apprenticeship is a higher level scheme, so the minimum entry requirements are as follows…
Two A levels (in relevant subjects)
or a completed Advanced Apprenticeship (again, in a relevant subject)
Employers also set their own entry criteria, so there may be further requirements for a particular apprenticeship. One entry requirement that applies to ALL higher apprenticeships however, is that applicants must be aged 18 or above.
If you're not yet 18 years young, have a look at level 2 and level 3 schemes - they are designed for 16 year old school leavers.
Of course you could just wait. Learn to tap dance and speak Flemish until you can apply. Or, get some work experience so that when you do apply, employers will fight over you like starving bears.
What qualifications will you gain?
Candidates who meet all the standards of this probate technician apprenticeship will gain professional registration with the CLC (Council for Licensed Conveyancers) and professional membership with the Society of Estate and Trust Practitioners.
The specific qualifications on offer are…
CLC/SQA Level 4 Diploma in Conveyancing Law and Practice
Knowledge-based certificate
---
Licensed Conveyancer Apprenticeship (Level 6)
This degree law apprenticeship is a great step to enter the Conveyancing industry. You'll be involved in legal matters relating to the transfer of ownership of property or land from a seller to a buyer, learning the ins-and-outs of property law.
Entry Requirements
Two or more A levels (in relevant subjects, such as Law, English or History)
Or equivalent UCAS points
Or an existing level 3 qualification (advanced apprenticeship)
GCSEs in English and Maths are always usually a prerequisite
Candidates must also be aged 18 or above
Employers can also set their own individual requirements. It might be a particular qualification, or professional experience in the legal sector. These mysterious 'individual requirements' are unlikely to diverge too far from what is listed above.
What qualifications will you gain?
Level 4 Diploma in Conveyancing Law and Practice
Level 6 Diploma in Conveyancing Law and Practice
Knowledge-based certificate
If you complete this apprenticeship, you will not only be the pride of your local community, you will have the experience and the qualifications required to apply to the Council for Licensed Conveyancers to become (rather predictably) a Licensed Conveyancer.
You will be fully qualified, fully licensed and ready to take on the many dangers of property law.
Chartered Legal Executive Apprenticeship (Level 6)
Undertaking a Chartered Legal Executive Degree Apprenticeship means that you'll be providing legal services to a wide variety of clients. This could include conducting legal research, producing legal documents and negotiating in formal settings on behalf of clients.
Entry Requirements
The entry requirements for a degree level apprenticeship depend on the individual criteria of the employer, and the law school involved in training the apprentice. The usual requirements for a scheme like this are…
Two or more A levels (in relevant subjects, such as English, History or Law)
Or equivalent UCAS points
Or an existing level 3 qualification (Advanced Apprenticeship)
GCSEs in English and Maths are always usually a prerequisite
Candidates must also be aged 18 or above
What qualifications will I gain?
CILEx Level 3 Professional Diploma in Law and Practice
CILEx Level 6 Professional Higher Diploma in Law and Practice
---
Solicitor Apprenticeships (Level 7)
A solicitor apprenticeship is an alternative to the traditional path to becoming a solicitor. The scheme combines paid work with study, and on completion of the course, the apprentice will have a tuition fee-free law degree and will be a qualified solicitor. Gee whiz is the appropriate response.
This apprenticeship is six years in length, and the apprentice will divide their time between work and law school. Law degree apprenticeships in law have been developed through a partnership between CILEx, The City Law School and employers. Some truly charming employers are involved, including ITV, Charles Russell Speechlys and Slater & Gordon.
Entry Requirements
The recommended entry requirements for a solicitor apprenticeship are…
5 GCSEs (including English & Maths)
3 A levels (or equivalent) - minimum grade C. AND/OR
Relevant employer-led work experience
Level 3 advanced apprenticeship in relevant occupation (such as Business Administration or Legal Services)
Level 4 higher apprenticeship in relevant occupation (such as Legal Services or Providing Financial Advice)
What qualifications will you gain?
Over the six-year programme a solicitor degree apprentice will work towards a full law degree and the SRA (Solicitors Regulation Authority) assessments for qualification as a solicitor. Qualifications include:
LLB Degree in Legal Practice
SRA Centralised Assessment
---
When you think of ITV, I'm A Celebrity probably comes to mind, or talent shows that reveals a dog has more talent than most British people. Did you know ITV also offer solicitor apprenticeships? Luckily, they're designed for school leavers, not for dogs that can do the foxtrot.
---
How much are legal apprentices paid?
A law apprentice is paid for the duration of their apprenticeship, for work and study periods. In most cases, the salary will increase each year over the course of the programme. Ask Johnson...
Meet Johnson. Johnson is solicitor apprentice at ITV, and attends The City Law School for tuition every Thursday. He started his apprenticeship aged 18, on a salary of £18,000. Johnson is thrilled with his apprenticeship; he has made many friends, including Mary, an experienced solicitor who has worked for ITV since 1974. Mary is a wonderful mentor.

Each year, Johnson's salary increases by £1000, so by the time that his apprenticeship concludes and he qualifies as a fully licensed solicitor, he will be earning £24,000 p.a. Johnson can barely contain his joy, and plans to spend his hard-earned dollar on a retreat for retired farmyard animals.

The minimum wage for apprentices is currently £3.90 an hour, but many employers pay more than this. This applies to apprentices under the age of 19 or in the first year of their apprenticeship. The full rates of the National Minimum Wage are listed below:
| Age | Current Rate |
| --- | --- |
| 25 and over | £8.21 |
| 21 - 24 | £7.70 |
| 18 - 20 | £6.15 |
| Under 18 | £4.35 |
| Apprentice | £3.90 |
---
For more information about legal and law apprenticeships, and new opportunities delivered straight to your inbox, sign up to RateMyApprenticeship. It's FREE!