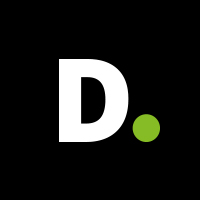 Deloitte
Apprenticeship - Higher Level (Level 4/5)
Gap Year Programme
School Leaver Programme
Accounting & Finance

,

Banking

,

Business

,

IT & Telecommunications
About Deloitte
For the curious
Every year, the business and technology landscape is more ambiguous and disruptive. Solving the problems of today – and tomorrow – requires people with a broader set of skills and different ways of thinking. If you're able to see, think and act differently, you'll find Deloitte is a business that doesn't just recognise your need to remain curious, but fully embraces it.
For the influencers, the challengers, and for those who are true thinkers – at Deloitte it's the mind-set that makes the role.
We're one of the largest professional services firms in the world, with all of the opportunities for development and progression this brings. But more than that, we're a firm of problem solvers. Our people think boldly, act commercially and make decisions based on the difference they'll make for clients, colleagues and the wider community.
It's this attitude, shared by everyone who works here, that helps to shape a better world. And with offices across the UK, wherever you join us, you'll soon find out for yourself why Deloitte, really is, for the curious.
BrightStart Higher Apprenticeship Scheme
Whoever you are, wherever you are now, this is your chance to build a successful career, and the BrightStart Higher Apprenticeship Scheme is a fantastic way to get started. Opportunities are as diverse as the professional services we provide; in all the disciplines you'd expect, plus many more you wouldn't.
There are a number of different paths on this earn-while-you-learn Apprenticeship. Whatever route you choose, you'll gain practical, hands-on experience, benefit from first-class training and development, and study towards professional qualifications, fully-funded by the firm.
And because you'll also be doing a real job from the day you start, you'll enjoy rewards that reflect the valuable contribution you bring.
Who we look for
Though each department has its own focus, there are certain things we look for. You'll find it's not your background, your experience of even your qualifications that matters most. It's your mind, and how you'll use it to make an impact for clients, and your own career. We're looking for ambitious people with unshakeable integrity, a sharp mind and generous spirit.
Academic requirements
A minimum of 260 UCAS points: equivalent to two Cs and one B at A level in your first sitting (not including General Studies).
Latest Reviews from Deloitte
Assistant Manager

Assistant Manager within Private Markets, Audit. I work, as part of a team, to provide audits to clients. Teams vary greatly depending on the client and involves large periods of time out of the office, out at businesses....

Associate

Audit and Assurance, associate. Daily tasks can vary due to the differing clients I am currently on. With certain clients I will be given more senior roles due to being within the firm for two years where as on others I will be expected to perform the tasks of my grade. These are expressed to me thr...

R&D Tax Analyst

I am a Tax Analyst in the R&D tax team in Deloitte. My day to day role involves interacting with clients and analysing/manipulating data sets in order to quantify a client's R&D tax relief claim. I work in engagement teams with all grades (Partner down to Analyst) and have different responsibilities...