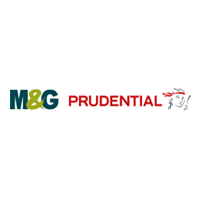 Administration Apprenticeship
at M&G Prudential
This job's deadline has passed. Click here to see what similar jobs we have
Connect with M&G Prudential
About M&G Investments
You will be joining one of Europe's leading asset management firms where you can expect real responsibility and recognition from day one. We are large enough to offer a wide variety of career opportunities, but flexible enough to treat you as an individual and tailor training and rotations to your needs. Our programme is designed to help young people without a degree start their careers within a leading Investment Management company straight after school or college. It provides an opportunity to receive on the job training and earn a competitive salary.
Administration Apprenticeship
Have you finished your A Levels and started looking for your first real permanent job? M&G Investments is looking for a school leaver to join its administration Apprenticeship scheme working within the Information Systems department.
Throughout the 12-18 month Apprenticeship you will work towards achieving a relevant NVQ qualification in Business & Administration; develop a wide range of skills and competencies by exploring the way the M&G business is run and by engaging with people across the business; receive on the job training and earn a competitive salary.
This Apprenticeship is designed to help people without degrees start their careers within a leading investment management company, straight after school or college. It is not a graduate programme. 
Whilst this is a permanent role, you must achieve your objectives and complete your NVQ during the 12-18 month programme to roll off permanently into the team.
The Information Systems department is responsible for the development, integration and maintaining the critical software and technology that underpin M&G's operations and strategy. The Application Support Team is responsible for production environments and applications.  They provide 24/7 support for production systems and are the 2nd Line Support for production issues.
Role Responsibilities
Preparation for Service Review Meetings
Scheduling periodic meetings with internal and external clients
Confidentiality and Procurement Agreements
Printing, scanning, emailing processes related to signed agreements
Monthly 'Management Information Report' collation
Management and tracking of issues raised
Conduct reviews (usage and requirement) of hardware, devices and software
Required Attributes
It is expected that the successful candidate will display the following qualities;
200 UCAS points
Minimum of C at English and Maths GCSE
Must be organised and be able to constantly review work load according to the deadline and priority.
Flexible, proactive, able to work using own initiative and be able to multi task.
Must be accurate and have excellent attention to detail.
Excellent written and verbal communication skills.
Common sense approach.
Be able to work unsupervised and be approachable.
Computer literate in Microsoft Office.
Willingness to learn and develop and acquire business knowledge.
A team player able to adapt to working in a busy environment.
How to apply
To apply for this role and to find out more, please click on the apply button below.
View Similar Jobs
Get personalised jobs straight to your inbox
Save time job hunting - get tailored job opportunities sent straight to you!