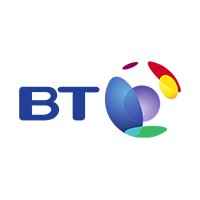 Supply Chain Higher Apprenticeship
at BT
This job's deadline has passed. Click here to see what similar jobs we have
Supply Chain Higher Apprenticeship
Our higher apprentice Supply Chain Operations executive play a role in supporting and delivering innovation in reverse supply chain programmes.
What you'll be doing:
You start to take responsibility and identify improvements in service life management of product, material and services to ensure 'Repaired' product delivery time is improved, within agreed budgeted costs, to appropriate quality standards and to customer/sponsor satisfaction.
Assisting in the negotiation and specification of technical processes designed to ensure the timely and cost effective delivery of solutions which meet a specified set of cost, quality and time metrics.
The regular review and improvement of development processes that utilise partner resources and the adherence of all suppliers with the production and accuracy of output / production plans.
Constantly review the product turnaround progress and activities to ensure they are delivered in line with the production plans.
Identify and resolve planning / production issues and challenges using product Knowledge as necessary, to ensure performance is kept on track by maximising opportunities and minimising risks to the production plan.
Develop operational plans and implement agreed strategy/policy, ensuring that resources are in place to enable objectives to be met.
In conjunction with the After Sales Operations Manager and planning department continuously review processes, and manage improvements, to maximise the efficiency and responsiveness of third party repair operations.
Liaise internally and externally across the business to achieve the effective integration of work, and develop an external network of professional contacts to maintain an up to date knowledge of consumer, competitor, and supplier developments.
Detail and timely submission of claims on the 3pls / OEMs for non KPI adherence.
Entry requirements:
You'll need to achieve (or be on course to achieve) two A-Levels with a minimum of CC grades, including a STEM subject or equivalent. You'll also need a minimum of five GCSEs at grades 4-9 (C or above) including English Language and Maths.
About BT
BT is one of the world's leading communications services companies. We serve the needs of customers in the UK and in 180 countries worldwide. Our main activities are the provision of fixed-line services, broadband, mobile and TV products and services as well as networked IT services.
How to apply
To apply for this role and to find out more, please click on the apply button.
View Similar Jobs
Get personalised jobs straight to your inbox
Save time job hunting - get tailored job opportunities sent straight to you!