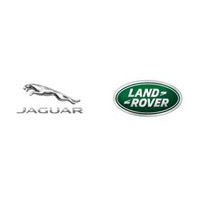 Body Engineer at Jaguar Land Rover
Connect with Jaguar Land Rover
1. Please give an overview of your role and what this involves on a day-to-day basis:
As an engineering apprentice placed in the Body Engineering department, my role in the future will be to produce 3D CAD models for parts of future products. Currently, being a first year, I attend college every day in order to receive my foundation degree qualification whilst visiting the plant for a week every few months in order to stay in touch with the company.
2. Have you learnt any new skills or developed existing skills?
I have developed my practical skills very much since starting the course. The workshop modules are very hands-on and have helped me become familiar with machines used for manufacture whilst also improving upon my knowledge of material science.
3. To what extent do you enjoy your programme?
The work in the programme is very enjoyable because it is taught concisely and with relevance to application in the real world. Some classes are taught in a lecture style whilst others consist of activities such as questions and presentations. Overall, I very much enjoy the structure of the programme at the moment and it suits my learning style very well.
4. How valued do you feel by Jaguar Land Rover?
Jaguar Land Rover have placed very high value in their apprentice intake. This was shown initially by the induction week where we were introduced to senior members of the company and spoken to about how the company functioned. Being placed in a department from the start of the course also shows that the company very much believe we will excel in the field we have chosen and progress very far.
5. How well organised/structured is your programme?
I feel that the induction set a very clear path of what we are expected to achieve and that we have been given very good opportunities. The training received at college when carrying out new tasks was also very informative. Meetings and lessons are very organised, with everything being updated on an online calendar.
6a. How much support do you receive from your training provider?
I feel like extensive support is readily available for multiple things whether it is work related or not. There are processes in place for this to be accessed. However, sometimes I feel like support has to be actively sought out when it is not clear who to approach for it.
6b. How much support do you receive from your employer?
I have not been to my plant for a long enough time to make a decision about the support we receive. However, our apprentice manager keeps in touch via email as well as structuring a timetable for our visits. He is also planning to visit college to provide us with a brief for our next plant week.
7. How well does your salary/package meet your costs?
My salary generously covers costs such as rent, petrol, food, savings as well as social use. I am able to maintain my living as well as saving for the future. I would say that my starting salary on the course meets all of my costs.
8. Are there many opportunities outside of work?
The company offer a scheme every year for each employee to learn a skill or do an activity of their choice. There are also corporate social events for us to give back to the local communities such as school visits.
9a. Would you recommend Jaguar Land Rover to a friend? *
9b. Why? *
Jaguar Land Rover are a very inspiring company to be involved in for anyone interested in engineering or the automotive industry. They treat their employees very well and work is both challenging and enjoyable.
10. What tips or advice would you give to others applying to Jaguar Land Rover? *
I would suggest preparing for the interview aspects thoroughly as well as being somewhat knowledgeable about the company. Make sure you have experience that makes you stand out and be passionate about what you want to do.
More from Jaguar Land Rover
More Reviews
Company Profile
Get personalised jobs straight to your inbox
Save time job hunting - get tailored job opportunities sent straight to you!