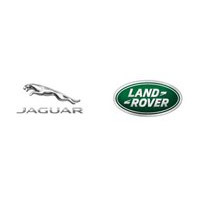 Product Development Engineer at Jaguar Land Rover
Apprenticeship - Higher Level (Level 4/5)
Connect with Jaguar Land Rover
1. Please give an overview of your role and what this involves on a day-to-day basis:
Product Development engineer within Body Engineering. Working at an early program phase to deliver intelligent CAD models to aid in the speed and robustness of the parts. Main interactions between own delivery team and the recipient of the models. Responsible for model definition and planning, build and delivery, pilot testing, and mentor-ship of 4 other apprentices.
2. Have you learnt any new skills or developed existing skills?
Basic engineering knowledge (PEOS), FD Applied Engineering, BEng Applied Engineering (half way through). Job role specific courses for Catia V5 and V6 (CAD Software), company standards and working procedures. Improved interpersonal, presentation and project management skills. Currently taking part in mentor training.
3. To what extent do you enjoy your programme?
The work and team environment is average, depending on location. The job role is not the most exciting, and some company based processes and working practices make things more difficult than they should be.
4. How valued do you feel by Jaguar Land Rover?
Appreciation and value from senior manager and certain people is clear, along with those I have worked for on placement.
5. How well organised/structured is your programme?
Organisation appears to be improving over the past year or so, original induction 4 years ago was not well organised. Organisation and quality of college and university delivered program is not up to standard. Regular reviews with mentor are in place, and tasks are delegated and organised in work as with any member of the team.
6a. How much support do you receive from your training provider?
Have not required support from college or university. The personal tutor system at university ensures there is someone to go to with any issues, and all subject tutors can be reached via email if required, but replies can take a long time and are often unclear from my experience.
6b. How much support do you receive from your employer?
Regular manager reviews are set up but generally do not happen due to busy schedule. Support is available if sought. Team members are more than happy to provide help and support with queries.
7. How well does your salary/package meet your costs?
Salary package is good, but could always be more! Remote location means travelling is a must, just over 40 miles per day. Currently lift sharing to reduce these costs. Food on site is expensive.
8. Are there many opportunities outside of work?
Company/CSR events are pushed as part of the apprenticeship. Our team does an annual CSR event within the local community. Gym on site which I use daily. Don't get involved with other external activities.
9a. Would you recommend Jaguar Land Rover to a friend? *
9b. Why? *
Depending on interests and what you wish to do, there are a range of roles available. Competitive salary package. Company is growing well so offers a secure place to work, and is well recognised within the industry.
10. What tips or advice would you give to others applying to Jaguar Land Rover? *
Think about body language and making eye contact - consider how you present yourself to others. The harder you push yourself the further you will go and the greater the level of opportunities.
More from Jaguar Land Rover
More Reviews
Company Profile
Get personalised jobs straight to your inbox
Save time job hunting - get tailored job opportunities sent straight to you!