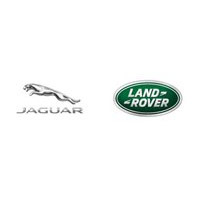 Body cad engineer at Jaguar Land Rover
Apprenticeship - Higher Level (Level 4/5)
Connect with Jaguar Land Rover
1. Please give an overview of your role and what this involves on a day-to-day basis:
I am in body CAD engineering which involves a number of different roles on CAD using Catia. I presume that I will be designing visual parts of the jaguar landrover products
2. Have you learnt any new skills or developed existing skills?
The importance of teamwork and Catia experience
3. To what extent do you enjoy your programme?
I love getting up on Monday morning and starting the week
4. How valued do you feel by Jaguar Land Rover?
Best car manufacturer in the world. Best company to be in
5. How well organised/structured is your programme?
6a. How much support do you receive from your training provider?
Always there when I need them
6b. How much support do you receive from your employer?
Always there if I need them
7. How well does your salary/package meet your costs?
8. Are there many opportunities outside of work?
There are which I'm trying to get involved with
9a. Would you recommend Jaguar Land Rover to a friend? *
10. What tips or advice would you give to others applying to Jaguar Land Rover? *
Work hard and it will be enjoyable
More from Jaguar Land Rover
More Reviews
Company Profile
Get personalised jobs straight to your inbox
Save time job hunting - get tailored job opportunities sent straight to you!