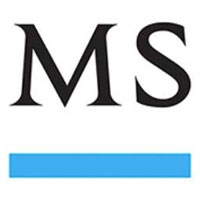 Moore Stephens
Apprenticeship - Advanced Level (Level 3)
Connect with Moore Stephens
About Moore Stephens
Moore Stephens is the UK's 9th largest independent accounting and consulting association, comprising over 1,900 partners and staff in 37 locations. Our objective is simple: to be viewed by clients as the first point-of-contact for all their financial, advisory and compliance needs.
Clients have access to a range of core and specialist services including audit and tax compliance, business and personal tax, trust and estate planning, wealth management, IT consultancy, governance and risk, business support and outsourcing, corporate finance, corporate recovery and forensic accounting.
Our success stems from our industry focus, which enables us to provide an innovative and personal service to our clients in our niche markets. Specialist sectors include energy and mining, financial services, insurance, not-for-profit, pensions, professional practices, real estate, shipping, transport and public sector.
The Moore Stephens International network is now one of the leading international accounting and consulting networks outside the Big 4, comprising 626 offices of member and correspondent firms in 103 countries worldwide.
Latest Reviews from Moore Stephens
Accounts Associate

Accounts Associate - bookkeeping eg posting sales invoices, purchase invoices, bank statements, wages journals, any other journals, producing management accounts. Dealing with client queries either on the phone or via email, certain responsibilities within the team eg checking certain mail boxes & s...

Associate

My Role as a trainee accountant involves Bookkeeping, processing, management accounts, visit clients on a weekly basis and also involved general duties withing the office for example tagging of accounts. ...

Audit Associate

Auditor Associate Daily tasks include auditing different types of companies such as hotels, construction, property etc. A lot of it is testing their controls and how accurate their financial statements are. As I am a junior I mainly assist seniors and help them complete the audit pack. Internally ...