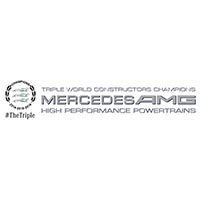 Mercedes AMG High Performance Powertrains
About Mercedes AMG High Performance Powertrains
At Mercedes AMG High Performance Powertrains we are responsible for the design, manufacture, testing and racing of the World Championship winning Formula 1 hybrid power units used by the Mercedes AMG PETRONAS Formula 1 team. Our state of the art hybrid Power Unit powered the Silver Arrows to win the Formula 1 World Constructors Championships in 2014, 2015 and 2016 and Lewis Hamilton to win the Formula 1 World Drivers Championships in 2014 and 2015, breaking a number of records along the way. We are also proud to supply power units to the Sahara Force India, Williams Martini Racing and Manor F1 teams. As well as Formula 1 we also work on innovative and high end engineering projects for Mercedes road cars.
Latest Reviews from Mercedes AMG High Performance Powertrains
Apprentice Test Technician

My job title is 'Apprentice Test Technician'. I am based in the Test Operations department at Mercedes AMG HPP. Daily tasks have included preparing and fitting F1 engines to test beds, doing pass-off and development testing with engines, fitting sub-systems i.e. turbos, gearboxes, to test rigs and d...

Build Apprentice

I am a build apprentice at Mercedes-Benz AMG HPP. My involvement in this large company, being an apprentice, is massive. A rotation around all areas of the build process shows how all tasks are carried out. continuous learning and development on a daily basis. The build of the assemblies and compone...

Test Operations Technician

I am a test operations Technician, I test Formula 1 engines and components. ...