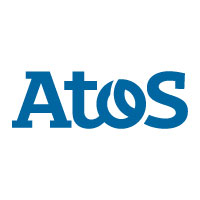 Atos
Programmes Offered:
Apprenticeship - Advanced Level (Level 3)
Apprenticeship - Higher Level (Level 4/5)
Locations:
Central London & City
East Midlands
Greater London
North East
North West
Scotland
South East
West Midlands
Yorkshire & The Humber
Nationwide
Industry:
IT & Telecommunications
About Atos
We bring together people, technology and business to accelerate digital journeys worldwide.
Each of our 100,000 business technologists is dedicated to bringing together people, technical expertise and strategic business acumen to overcome some of our clients' biggest challenges. Spread across 72 countries, we're trusted to deliver excellence to some of the most well-known organisations on the planet. As an Atos apprentice, you'll be part of that goal, influencing innovative live projects right from the start.
Our place as worldwide IT partner of the Olympic and Paralympic Games, is just one example of how our business technologists deliver on an extraordinary scale - under the scrutiny of the entire world. It all comes down to understanding complex problems and producing innovative solutions, taking a proactive, flexible approach and communicating it clearly.
Our Level 3 and Level 4 apprenticeships cover a variety of disciplines, so it doesn't matter whether you want to work in customer services or within a more technical role - we'll have something for you. You'll need to have a minimum of five GCSEs for all our schemes plus two A levels for our level 4 schemes. In return, we'll be there to help you nurture your talent, develop your potential and help you achieve your ambitions.
Location: Nationwide
Salary: Level 3: £14,000 per annum (or £16,000 in London)
Salary: Level 4: £16,000 per annum (or £18,000 in London)
Find out more and start your digital journey today.
Latest Reviews from Atos
Software Asset Management Analyst

Within my current role I can work both independently and collaboratively alongside a team of Software Asset Managers to maintain various Asset Management processes. My day-to-day tasks typically involve managing internal and external interactions with suppliers, vendors and customers through a busy ...

EOC Systems Analyst

I am on the level 3 Systems and Networking Course. I work as a systems analyst who monitors systems for our customers. I make sure that essential systems are working correctly and pass the job to the correct team to fix any problems. I am also responsible for maintaining the security of syste...

Support Network Engineer

My job role as a second line support network engineer varies on a day to day basis. But usually includes fixing various incidents that are raised on a ticketing system, both auto and user-generated tickets. Upkeep and creation of documentation, overseeing the transition of new projects being migrate...