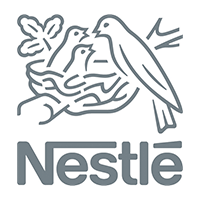 Nestle
Apprenticeship - Intermediate Level (Level 2)
Apprenticeship - Advanced Level (Level 3)
Apprenticeship - Higher Level (Level 4/5)
School Leaver Programme
About Nestle
If you love KitKat®, this is the break you've been looking for
You know Nestlé. But you may not know about the delicious range of opportunities we offer across our business. Welcome to the Nestlé Academy.
We're proud of our amazing range of globally recognised brands, including Nescafé, Buxton, Felix, Fruit Pastilles and everyone's favourite, Quality Street. And the variety of projects and work we deliver at Nestlé are just as diverse, meaning everyone that joins us has every opportunity to develop skills and gain real experience in a company that's leading the way.
We thrive on the energy new talent brings us, and look to inspire and educate every single person that joins us through the Academy. Nestlé continuously look to develop talented, 'home grown' people who understand our business values and vision, as well as our commercial ambitions. And wherever you join us, you'll discover a community of hard-working, forward-thinking and fun individuals, all committed to sharing knowledge and developing together.
Our worldwide strategy is to act globally and think locally, so you'll be encouraged to think for yourself and make your own decisions. Show us you have what it takes and you'll discover opportunities around almost every corner. From helping you to identify your strengths, to giving you all the support you need to plan your personal and professional growth, we'll help you focus on your development.
If you've got it, you'll grow it with Nestlé.
Latest Reviews from Nestle
Charted Manager Degree Apprentice

It was mainly an introduction to business life, learning how to deal with the mass market and a client base/work force on a global level. ...

Craft Apprentuce

Maintaining and repairing front line machinary...

York commercial trainee

The scheme that i am on is really nteresting and my day-to-day jobs can be really varied. Every day I learn new things and currently doing my sales rotation, I am getting a priceless insight into business to business transactions!...