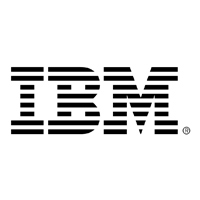 Technical Solutions Specialist at IBM
Apprenticeship - Higher Level (Level 4/5)
1. Please give an overview of your role and what this involves on a day-to-day basis:
I am a Technical Solution Specialist. I do tasks such as development, testing and maintenance. I have great opportunities within IBM to experience a wide depth of what IBM can offer. This is great in my opinion.
2. Have you learnt any new skills or developed existing skills?
I have gained knowledge and skills through internal events/online training but mainly from other IT professionals. IBMers will help as best they can. Education is everywhere and you can do as much as you want. I would advise you take every opportunity you can to train.
3. To what extent do you enjoy your programme?
I enjoy the program to a point. The people are great but I do not ever feel like I'm being pushed. If I ask for tasks that are more challenging or for a variety of work, I don't seem to get the opportunity I want. I also get bored rather easily and ask to get more work constantly. I don't always get more work but managers are at least willing to find some within a matter of hours, which is great!
4. How valued do you feel by IBM?
I do not feel as appreciated as I should be. It is very hard from my experience to gain recognition for what you do. IBM comes across differently to what they portray it out to be. It may just be the account I'm on though.
5. How well organised/structured is your programme?
The structure itself is a bit all over the place in my opinion. I am in my first year and still don't know what targets etc I need to meet even if I ask! No one seems to know fully. It is a little up in the air in my opinion but I'm still in my first year of the apprenticeship so it may get better!
6a. How much support do you receive from your training provider?
I get as much support as I want. All you need to do is ask and IBMers will help you out however they can. IBMers will always support you and will happily sit down with you for hours until you understand what you need to do. IBM was such a wide range of people the knowledge is amazing. Learning from people who know the insides and outs of things is a true privilege.
6b. How much support do you receive from your employer?
I can receive as much support as I want. This is great because I can learn on the job with limited input from other IBMers if I wanted (or I can get as much as I want). IBMers are always there to support you however you need.
7. How well does your salary/package meet your costs?
£15K - still waiting for a pay-rise!!! (it's been nearly a year). IBM is good at covering costs however. For example events or training etc (I wouldn't be able to afford to go otherwise).
8. Are there many opportunities outside of work?
As many as you want! You make the opportunities your own. There are plenty of activities in work and out. IBMers always need help with events etc. It is a great way to socialise and network too!
9a. Would you recommend IBM to a friend? *
9b. Why? *
IBM is a great place to start your career because the opportunities are endless. You can get anywhere you want if you work hard, build a network and gain plenty of experience.
10. What tips or advice would you give to others applying to IBM? *
Just be yourself. Be a team player and someone who is thoroughly enthusiastic. The application process was tough but well worth the effort and time. IBM is a great starting place and you have nothing to lose.
More from IBM
More Reviews
Company Profile
Get personalised jobs straight to your inbox
Save time job hunting - get tailored job opportunities sent straight to you!