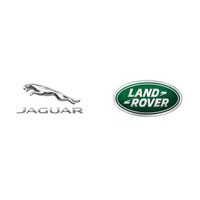 Maintenance Engineer at Jaguar Land Rover
Apprenticeship - Advanced Level (Level 3)
Connect with Jaguar Land Rover
1. Please give an overview of your role and what this involves on a day-to-day basis:
As a Maintenance Engineer a normal day will involve supporting production in the factory, this includes responding to breakdowns and carrying out scheduled maintenance work. Working as a maintenance engineer can be fast paced and challenging as breakdowns are treated with major urgency due to the costs involved if production stops. This keeps the job interesting but also gives you chance to suggest improvements to stop the same breakdowns happening again. There are a lot of people to interact with in a busy factory environment and you will meet someone new everyday.
2. Have you learnt any new skills or developed existing skills?
I have developed skills in many engineering areas from studying at college and working, i have learnt machining, electrical, PLC programming, robotics and electronics and have found that these skills have transferred well from college into work. Although college only provides the base knowledge, it is a good foundation for what you will learn on the job. There is the chance to further develop your learning once your apprenticeship has finished by continuing on to study a degree; expanding your opportunities.
3. To what extent do you enjoy your programme?
It has been very enjoyable going to college and learning some new skills and meeting new friends, however as an older apprentice i have struggled with some of the school-like rules which are aimed at younger apprentices. Entering a manufacturing environment for the first time has been enjoyable but slightly daunting but has been made easier by some good staff and engineers. So far, my apprenticeship has been what i expected, learning a job with an overall goal of a well paid career.
4. How valued do you feel by Jaguar Land Rover?
I am lucky enough to be in a good location in the company with good managers who make you feel welcome whenever you are on-site, however i know from speaking to other apprentices that this isn't always the case. There are initiatives to make sure ideas and good work goes rewarded, so there is the opportunity to gain recognition if you do well in your work.
5. How well organised/structured is your programme?
Organisation of our programme could be better but as we are the first year of apprentices studying a new course at a new college, some teething problems are expected. We do often get the guinea pig feeling as we are the test bed for new ideas, we are asked for our feedback and have regular meetings with managers who like to see how the course is progressing.
6a. How much support do you receive from your training provider?
We have dedicated training managers who carry out 3 monthly reviews and who are our port of call for any problems throughout our apprenticeship and from experience they can sort most issues you might have. On site visits could be more regular with some guidance on what to do whilst in plant, as there is little structure to our time spent there currently. College carry out learner voice meetings periodically for class reps to raise any problems the students are having.
6b. How much support do you receive from your employer?
Support from JLR is good, the apprenticeship manager responds to any issues you have and holds monthly meetings at college to check on progress. My plant managers are always available and are reliable, however not always the case in other areas. JLR will support any projects you carry out when in work and depending on their nature will pay for them too.
7. How well does your salary/package meet your costs?
I am an older apprentice with higher living costs so the apprentice salary doesn't go far, however for someone with my outgoings to be (just) able to do an apprenticeship displays how well apprenticeships can pay. Regular pay rises, shift pay and overtime have made doing my apprenticeship easier financially. I am located close to both college and my workplace so travel costs are minimal.
8. Are there many opportunities outside of work?
If you have time outside of work, there are a lot of events and activities the company holds for employees, these are sent through on team talk emails for you to read and sign up for. As a large local business, JLR do a lot of community work which you can get involved in and will support any challenges or charity events you want to undertake.
9a. Would you recommend Jaguar Land Rover to a friend? *
9b. Why? *
To get a job in a profitable and secure business which pays well and will train and progress you as far as you want to go. If they want a long term career which can be interesting and rewarding with good employee benefits such as pension, holidays etc.
10. What tips or advice would you give to others applying to Jaguar Land Rover? *
JLR will provide you with all the information about the kind of people they are looking for. The application process is long and difficult but carry out some practice tests before hand and practice your interviewing techniques, and always go prepared. Apply for as many apprenticeships as you can as the process is very much the same across the board, so you can learn from any mistakes you may make and use them as training.
More from Jaguar Land Rover
More Reviews
Company Profile
Get personalised jobs straight to your inbox
Save time job hunting - get tailored job opportunities sent straight to you!