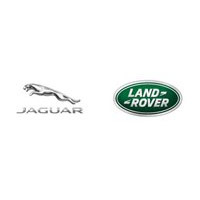 Maintenance Engineer at Jaguar Land Rover
Apprenticeship - Advanced Level (Level 3)
Connect with Jaguar Land Rover
1. Please give an overview of your role and what this involves on a day-to-day basis:
I am a Systems Maintenance Engineer. My role is to respond to any breakdowns of any of the processes that are used to build the cars. I also have to carry out daily and weekly Planned preventative maintenance tasks.
2. Have you learnt any new skills or developed existing skills?
I have gained many qualifications throughout my apprenticeship, for example City and Guilds level 3 in Maintenance Engineering. I have also given further training in Laser safety, TIG Welding and Power Press operations.
3. To what extent do you enjoy your programme?
I have thoroughly enjoyed the experience so far. I enjoy the work that I do on a daily basis and the people that I work with have been great.
4. How valued do you feel by Jaguar Land Rover?
I feel like I am a valued member of the team, be it by my manager or colleagues. I have been involved with a process improvement project which has been successfully implemented.
5. How well organised/structured is your programme?
It has been fairly well structured. The two issues I have had personally are that my awarding body changed from City and Guilds to BTEC from the first to second years from college. And the providers of the education changed from Warwickshire college to EEF. I have also had 4 different training managers so it has been difficult to build a rapport.
6a. How much support do you receive from your training provider?
I receive plenty of support, it's just that the support keeps coming from different tutors, as my previous 3 have left. So it is difficult to keep consistency in my training and the marking of my NVQ.
6b. How much support do you receive from your employer?
I feel as though I am well supported by my employer. Any issues I may have are always dealt with.
7. How well does your salary/package meet your costs?
My salary for the level I'm at now is satisfactory. A mileage allowance would be helpful as I travel a fair distance to work.
8. Are there many opportunities outside of work?
There are many opportunities outside of work. There is an ELS scheme which enables you to thousands of activities such as; Adventure sports weekends, most of which are free.
9a. Would you recommend Jaguar Land Rover to a friend? *
9b. Why? *
Its a great place to work. The people are friendly, the work is varied and challenging, there's plenty of opportunity for progression and the salary is good.
10. What tips or advice would you give to others applying to Jaguar Land Rover? *
The application process for the apprenticeship is vigorous with assessment days and interviews. My advice would be to do some research into the company, current models, history etc. Show willing and that you are prepared to learn.
More from Jaguar Land Rover
More Reviews
Company Profile
Get personalised jobs straight to your inbox
Save time job hunting - get tailored job opportunities sent straight to you!