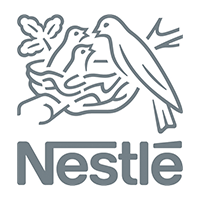 Activation manager at Nestle
1. Please give an overview of your role and what this involves on a day-to-day basis:
I'm on the Chartered Manager Degree Apprenticeship programme at Nestle. My first placement is in Sales, specifically, I am the Co-op Acitvation manager, I will spend 6 months in Sales and then rotate to Supply Chain, Marketing and HR over the next 18 months. Alongside working full time, every 6-8 weeks I go to Sheffield Hallam University for a week to study towards a degree in Professional Business Practice, where all my tuition, accomodation, travel and food is fully funded by Nestle.
This apprenticeship is fantastic, you get real-life experience of work from the word go, no making coffees or printing for the first year like other apprenticeships. It's a great opportunity to get on the job ladder at a young age, earn money and get a degree debt-free.
On a day to day bases I am managing budgets, communicating with marketing, design agencies, the team at Co-op, demand planners and many other people in order to execute brand acitivities in-store. At the same time, I'm project managing a link-up in the Co-op which involves me leading a team of people much older than me.
In any role on this scheme comes a lot of responsibilty but you will also be greatly rewarded for good performance. The Academy at Nestle are great and there are loads of young people to get to know who are friendly and fun.
I sincerely recommened this apprenticeship to anyone who has an interest in business and wants to get into the work place as soon as possible.
2. Have you learnt any new skills or developed existing skills?
I have always been quite a confident, extroverted person but Nestle has brought this out of me even further. I have been given the opportunity to present in front of very senior members of the company even though I've only been here for four months.
I've really learned how to work as a part of a team as team communication is essential to get the most effective resuluts possible.
3. To what extent do you enjoy your programme?
It's brilliant. A full time job, a degree, no debt, loads of friends, a friendly team and a guaranteed job at the end of it all. Not many people can truthfully say that they enjoy going to work but I certainly can.
4. How valued do you feel by Nestle?
Extremely valued. I know that if I don't reach my objectives and don't compelete everything on time, there will be consequences felt by the business. Given that they're funding so much money in us, through teir degree, it's evident that we're valued as a real asset in the business. In my team, I'm not treated as a new, young apprentice, they treat me the same as everyone else and really respect me.
5. How well organised/structured is your programme?
The programme is 3 years long in all. The first 2 years are spent rotating between Sales, Marketing, Supply chain and HR, with the last year spent specialising in a funtion of your choice, providing that there is a job role available. You are then guareteed a job for at least 2 years after the 3 years are finished, so you won't be competing with graduates for a job.
6a. How much support do you receive from your training provider?
There is a pastoral care manager for the whole Academy who we can go to with any worries that we have. Each function also has a champion to talk to, your line manager is there for support, we are assigned senior mentors in the business, so internally we have a whole network of support. There is also constant contact with the people at Sheffield Hallam if we have any worries about the university aspect of the course.
6b. How much support do you receive from your employer?
HR is really supportive in my job role. There is a sales HR representitive who I have monthly meetings with to talk through how my job is going and and just for a general chat on how I'm feeling, all in confidentiality.
7. How well does your salary/package meet your costs?
I earn £16,000 a year. Given that I have had to move away from home for my job, I've had to move into a shared house so I'm having to pay rent, council tax, bills etc. However, I still have enough to save each month as well as having some spare income to treat myself each month.
8. Are there many opportunities outside of work?
Nestle offer many discounts that you have access to once an employee of the business, including restuarants, gym memberships, child care. There are also many social events around Christmas. As a part of the academy, we do a lot of socialisting: pub quizzes, sport, going out for meals/drinks/clubs.
9a. Would you recommend Nestle to a friend? *
9b. Why? *
It's the World's largest Food and Beverage Industry, getting into a huge company at such a young age is an amazing opportunity that I would encourage any young person to become a part of.
10. What tips or advice would you give to others applying to Nestle? *
For the online applciation process, be yourself as if you pretend to be someone else, you may find out that you're not the right type of person for the job. Practice taking online tests before filling them in. On the assessment day, be confident and let your personality shine through as they're looking for potential in young people to become the next leaders of Nestle.
More from Nestle
More Reviews
Company Profile
Get personalised jobs straight to your inbox
Save time job hunting - get tailored job opportunities sent straight to you!