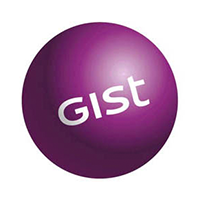 Apprentice Team Manager at Gist Ltd
Apprenticeship - Advanced Level (Level 3)
1. Please give an overview of your role and what this involves on a day-to-day basis:
Apprentice Team Manager
Monitoring the out loading operation Talking with customers/suppliers Attending morning meetings Supporting other managers/stand ins Monitoring temperatures Managing the warehouse operatives Liasing with the transport department Completing several spreadsheets e.g. customer figures, Rotas, Label sheets, Temperature sheets, report sheets.
Daily interactions with other departments such as transport, finance, HR, VMU, sometimes I will interact with some of the senior managers that are on site. Daily interactions externally include customers, local transport firms that are booking in trailers, I regularly speak to a Gist site in Holland, also regularly speak with head office, other managers at several different sites, I speak with my Mentor regularly.
Responsibilities include the out loading operation of M&S or Morrisons. I am responsible for the filing and mainting of the trailer wash station, Responsible for the managing of the warehouse operatives and what they do throughout the day.
Projects I have been part of include the fortnightly site newsletter, I was part leading a team of people that had to perform a presentation to teenagers that were in the process of leaving secondary school. I was part of an export compliance project that included several sites and the object of that was to make sure all export product was marked up and accounted for correctly including depot tapes and paperwork.
Everyday, I arrive at work, prepare myself by signing into a PC and begin to read emails. I'll then contact my line manager to see if there is anything in particular that I need to do today and make notes of it. Depending on what shift I am put on my day can vary a lot. If I am on the early shift, my day consists of monitoring the Morrisons out loading operation and preparing the morning report for 9am. If I am on the midday shift I have to support the stand ins and the other managers with the M&S operation. I will also complete several spreadsheets and send them off to the relevant people at head office by email. I will then support the stand ins or the managers to help finish off the out loading operation for the day.
2. Have you learnt any new skills or developed existing skills?
I have gained my level 2 apprenticeship certificate. I have been on several courses to develop my skills as a team manager, This included health and safety courses, Driver vehicle management, Leading In an involed environment course. I have developed my confidence and used it to help me interact with new people, it has helped me to manage a team, helped me become better. I have developed my people skills more which links into my confidence development, I am able to meet new people and get straight into a conversation with them. I have learned how to work as a team on projects or with other team managers while on shift. I have learnt a great deal working here, I have learnt about the impact our company makes on the food market and how we can always develop it to make it better. I have learnt how to work with other people and develop them. I have learnt how to become a manager and I am still learning even now. It never stops.
3. To what extent do you enjoy your programme?
With work, i enjoy the operation, i enjoy how not everyday is the same and that we are always changing the way we work to make it better. The team I work with are brilliant in everything they do, the support they give me is awesome and we work so well together. Ive learnt in my time being at Gist that they are very people oriented and they are always in the process of developing people. They are a company that cares. In terms of expectations, it has blown them away. I didnt expect so much from a transport firm. As I am still finishing off my apprenticeship, I am enjoying it. It has it's bad days but the good ones outweigh the bad ones.
4. How valued do you feel by Gist Ltd?
I do feel valued as an employee of Gist. Like i mentioned already, they are very people orientated and they love to get people developing themselves and pushing them to become better than they already are. So far in the past two years I have managed to get my name about so when I meet new people, sometimes they already know who I am so the feeling of recognition is quite overwhelming. The past few times I have been involved in a project I have usually been leading it. This made me feel more than valued as it actually meant they wanted me to do something for the company, they were trusting me with this project and it was an awesome feeling to have that level of responsibility.
5. How well organised/structured is your programme?
The programme I am on is fairly structured and organised. The induction, the support, the coursework/studying is all there, it's all there for me to learn from, to get help and to use but the training can sometimes be sketchy. I have undergone a lot of training but sometimes it can be a bit all over the place. The mentorship programme has gone well, i now have a relationship being built up with a senior manager from another site which is going to help from here to the end of my career. Everything on this programme has been spot on so far, I have no need to complain.
6a. How much support do you receive from your training provider?
The support I get from my training provider, first4skills, has been excellent so far. He has helped me get through all my coursework and helped me understand what it is i am learning in my apprenticeship and he has helped me with any exam ive had. I couldnt ask for anything else, we get on really well so our monthly meetings arent akward so yes, my training provider has been awesome.
6b. How much support do you receive from your employer?
As well as the support i get from my training provider, i also get an equal amount if not, more support from everyone within the Gist network. People at my site are willing to get to know me, they are willing to help and guide me throughout my apprenticeship which is great and they are always willing to help me out with absolutely anything. I am still in the process of building and strenghtening relationships but everything is going well.
7. How well does your salary/package meet your costs?
My salary has helped me throughout a lot in the past 2 years of being on the apprenticeship. I have been able to rent my own place, i have been able to maintain friendships outside of work by having money to go and see them. I have been able to maintain my flat and make sure i am living in above standard conditions. The cost of travel has also been taken care of as i live a maximum of 10 minutes away from work so it hasn't been too bad.
8. Are there many opportunities outside of work?
There are many opportunities that i have taken hold of over the past 2 years, things like visiting other sites, meeting new people and going on courses or catch ups with other apprenticeships. Within our site we have also been coming up with ideas for charity events which is also a great opportunity within my position. Other than the events that happen through work I don't go to local events or classes.
9a. Would you recommend Gist Ltd to a friend? *
9b. Why? *
The opportunites, skills and the people that you meet. Those are the main things that i would advertise if i was telling friends about a job at Gist. I would explain to them that the doors that you could go through lead to something awesome and you would never get bored. It's a great place to work in.
10. What tips or advice would you give to others applying to Gist Ltd? *
I would tell them to take it easy and be themselves. Gist is always looking for fresh minds and if you know that you are confident or you have a mind for business or even if you dont, ( I didnt ), just be yourself. That like honesty, so just be honest with them and yourself and just take it easy. Gist are full of nice people and they will help you and support you. Its been an experience for me and once i wouldnt change.
More from Gist Ltd
More Reviews
Company Profile
Get personalised jobs straight to your inbox
Save time job hunting - get tailored job opportunities sent straight to you!