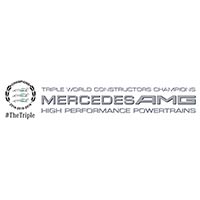 Machinist Apprentice at Mercedes AMG High Performance Powertrains
Apprenticeship - Higher Level (Level 4/5)
1. Please give an overview of your role and what this involves on a day-to-day basis:
My role as an apprentice machinist involves, regular maintenance checks on machines, programming G-code, proving out G-code, building tools and so on.
2. Have you learnt any new skills or developed existing skills?
Before I started and HPP I had a level 3 PEO, since being at HPP I have improved my manual machine skills and I have learnt how to use CNC machines also.
3. To what extent do you enjoy your programme?
This programme is very challenging but very fun at the same time. I have a large amount of work to do which keeps me on my toes but the work is something I'm very enthusiastic about and I enjoy my job very much.
4. How valued do you feel by Mercedes AMG High Performance Powertrains?
I have a lot of responsibility even as an apprentice, I can use my skills and learn everyday and everyone helps me along the way. I feel very valued.
5. How well organised/structured is your programme?
I think the programme is very well organised, I have an NVQ, HNC and a job to learn all at the same time and I think the structure of the apprenticeship helps with that a lot.
6a. How much support do you receive from your training provider?
I receive plenty of support, if I ever need help then I just ask and there is more than one person I can talk to. everyone is helpful and friendly. the support I receive is great.
6b. How much support do you receive from your employer?
my employer is the same, everyone at work pushes me and helps me when I need it, but they also give me a lot of responsibility which helps me learn about the business and the job.
7. How well does your salary/package meet your costs?
I travel over 2 hours a day to get to work and back which costs a lot in fuel but I manage to pay for it, and I don't mind as I love working here.
8. Are there many opportunities outside of work?
I think due to the great reputation of the company there will be many opportunities outside of work for me, but if I can I would like to stay here for as long as possible.
9a. Would you recommend Mercedes AMG High Performance Powertrains to a friend? *
9b. Why? *
Mercedes AMG HPP is a great company which can get the best out of anyone, the people here are very good at their jobs and can help you learn everything there is to learn. I would %100 recommend it.
10. What tips or advice would you give to others applying to Mercedes AMG High Performance Powertrains? *
As long as engineering is what you're interested in and you show that you are enthusiastic and willing to work hard you can do very well. if you have ever done anything engineering based, hobbies, college, school etc. be sure to show all of these to show that you're interested in engineering.
More from Mercedes AMG High Performance Powertrains
More Reviews
Company Profile
Get personalised jobs straight to your inbox
Save time job hunting - get tailored job opportunities sent straight to you!