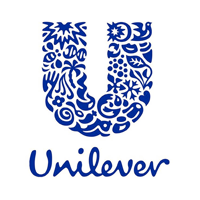 R&D Apprentice at Unilever
Sponsored Degree Programme
1. Please give an overview of your role and what this involves on a day-to-day basis:
I work as a R&D apprentice. This involves testing Unilever products and chemicals to make sure they are safe for manufacturers, customers and consumers. I also work with Unilever deodorants on any upcoming products.
2. Have you learnt any new skills or developed existing skills?
-Time Management, accountability, organisational skills, business acumen, analytical skills, leadership & teamwork, presentation & public speaking.
3. To what extent do you enjoy your programme?
I enjoy learning the skills that my program teaches me, as they can be applied outside of my work.
4. How valued do you feel by Unilever?
Unilever ensures its employees are happy, investing a lot in wellbeing. I.e. Free headspace/many work perks
5. How well organised/structured is your programme?
It has been patchy over the years, but I always know who to turn to if I have an issue.
6a. How much support do you receive from your training provider?
University is very good at keeping in contact, flexible due to distance.
6b. How much support do you receive from your employer?
Unilever is committed to ensuring I am supported both physically and mentally. I have a buddy, a mentor and a line manager looking out for me.
7. How well does your salary/package meet your costs?
Factoring in paying for a degree, it is a very good deal.
8. Are there many opportunities outside of work?
Location wise, its a bit quiet. But the work community is quite nice.
9a. Would you recommend Unilever to a friend? *
9b. Why? *
They care for their employees above the norm. Leadership seem committed to sustainability and global impact goals.
10. What tips or advice would you give to others applying to Unilever? *
-Be yourself, prepare to work hard, don't be afraid of failure.
More from Unilever
More Reviews
Company Profile
Get personalised jobs straight to your inbox
Save time job hunting - get tailored job opportunities sent straight to you!