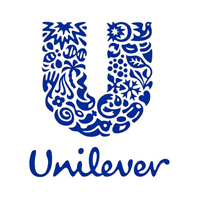 Project Analyst at Unilever
Apprenticeship - Higher Level (Level 4/5)
1. Please give an overview of your role and what this involves on a day-to-day basis:
I am on a Higher IT Apprenticeship at Unilever, currently as IT Project Analyst. My daily tasks involve a whole variety of things, ranging from working in different areas of my team (e.g. testing or business analysis) to being a PMO for our team to a wider project. This means that I spend a couple of months on each function in my team, currently the one I am focusing on is testing (testing our software). My main daily interactions consist of working with my team on our project, however, on a regular basis I have contact with our vendors and support company too. You are given a lot of responsibility from day one and are trusted to be able to manage yourself and meet deadlines. However, Unilever provide a huge amount of support and really care about your personal development, which I didn't experience in my previous workplaces.
2. Have you learnt any new skills or developed existing skills?
I've improved many different skills. For example, presenting and communication would be the two main ones. I am consistently having to give presentations to internal and external individuals and always being given quality feedback on how to improve. I am also on a Open Uni (Bsc) course, which has/is helping my improve my written, career development, goal setting and management skills. This is down to Unilever and my apprenticeship having sent me on this course. Unilever also sent me on a one day programming/coding course, which although is not my job, it was to just get an appreciation for it, as I work very closely with developers.
3. To what extent do you enjoy your programme?
The work that I carry out is highly enjoyable and although you might not always be doing exactly what you want to, the good outway the negative. The team that I work with are a bunch of the most welcoming and supporting individuals I have ever met. The apprenticeship is exactly what I thought it would be, getting to work and paid at the same time as developing my skills and earning qualifications, the best part is I have fun doing it.
Imagine yourself working at Unilever
RateMyApprenticeship is currently advertising 3 roles at Unilever
View jobs now →
4. How valued do you feel by Unilever?
Extremely. My manager recognises when I have done that little bit extra or a good job. Even sometimes just a thank you at the end of the day, makes you feel valued. I can tell I am becoming more valued the more time that I have spent with Unilever and on my project, as I keep getting given increased responsibility and larger tasks.
5. How well organised/structured is your programme?
It is a very well structured program. When you start there is a 3/4 day induction where you are taught about Unilever and expectations. There are regular meetings between me and my assessor and my external employer. I am also given a clear amount of time where I can study for my different courses during the working day.
6a. How much support do you receive from your training provider?
There is great support from my training provider, we have monthly meetings and I never feel like there isn't someone I can turn to for help. They also provide a lot of support when it comes to your formal training courses and what you need to be doing in order to succeed.
6b. How much support do you receive from your employer?
The support from my employers side is huge. I have weekly meetings with my manager and we are constantly in contact as I work very closely with him. He is constantly helping me improve my skills and looking for not only opportunities for me withing my project/team but also external to the project within Unilever. They have also offered to send me on any courses relating to the work that I carry out in order to develop my skills even further.
Imagine yourself working at Unilever
RateMyApprenticeship is currently advertising 3 roles at Unilever
View jobs now →
7. How well does your salary/package meet your costs?
The package/salary is very competitive and pays far above the minimum that they have to for an apprenticeship. There are multiple Unilever sites that you can work at as an apprentice and you are not really locked to being at one 24/7, also you can work from home some day/if you need to. Overall, the salary is enough to comfortably live on and travel costs are not an issue as I only live 10 minutes from the office.
8. Are there many opportunities outside of work?
There are loads of opportunities and activities outside of work. For example, every Unilever site that I have been to has had a gym which is free of charge, so theres no excuse anymore! There are also many volunteering oppurtunities, e.g. going out to schools to raise awareness for apprenticeships etc... There are also many social activities ranging from team days, to going out for dinner and more!
9a. Would you recommend Unilever to a friend? *
9b. Why? *
It's an amazing company to work for that really takes care of their employess and in my experience isn't all that common.
10. What tips or advice would you give to others applying to Unilever? *
Just do it. I have never regretted applying for this apprenticeship over going to University. The application process can seem a bit daunting with the different assessments you have to go through, but it is clear why they do these, considering how valuable the apprenticeship and opportunity they provide is.
More from Unilever
Imagine yourself working at Unilever
RateMyApprenticeship is currently advertising 3 roles at Unilever
View jobs now →
Get personalised jobs straight to your inbox
Save time job hunting - get tailored job opportunities sent straight to you!