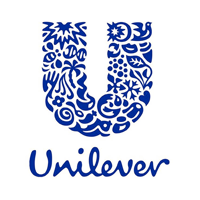 Business Admin Apprentice at Unilever
Apprenticeship - Advanced Level (Level 3)
1. Please give an overview of your role and what this involves on a day-to-day basis:
My role includes many different things every day. one day I may be asked to attend a global conference in 100VE, and the next I could be writing a brand to sales team one oager about up and coming marketing activity. I am also responsible for Wall's Trade communication, which includes making decisions on what to include in trade magazines and who to target with different publications. This level of variation from day to day keeps the job exciting and thrilling.
2. Have you learnt any new skills or developed existing skills?
I have learnt how to better communicate in a business environment, and the impact that strong communication can have on results. This skill development has enabled me to feel more confident when approaching people for support or input. I am a completely different person compared to when I first started at Unilever, I have learnt so much and bettered myself not only as a marketer, but also as a human.
3. To what extent do you enjoy your programme?
I love my role and am still extremely greatful that I was given the opportunity in the first place to pursue my ambition to become a marketing director.
4. How valued do you feel by Unilever?
Everyone is treated equally and with respect, I feel comfortable in my working environment surroundings and get on well with everyone I speak to in the business.
If I was to have more of a business impact in terms of bringing in new opportunities and increasing sales numbers, I feel that I would be more valued by my team and others.
5. How well organised/structured is your programme?
The programme is very well structured by my line manager, as she gives me set projects and under those projects I have various fulfilments that I am expected to complete.
There is no real set structure to the apprenticeship, I turn up to work and complete what's required of me as well as additional tasks, helping with volunteering days, speaking to customers etc.
6a. How much support do you receive from your training provider?
I'm not sure who our training provider is.
6b. How much support do you receive from your employer?
Support is always available from my line manager and team members, due to the fact that I sit right next to them and they love when I ask questions! From the Apprentice Employment Agency itself, it is a slightly different story because I have to email for support, which can take some time. No one proactively approaches me to ask how I am doing other than my line manager.
7. How well does your salary/package meet your costs?
The level of pay I am currently receiving allows me to pay my monthly expenditures comfortably.
8. Are there many opportunities outside of work?
I get involved with lots of external opportunities such as sampling days, speaking to customers and visiting key stakeholders such as wholesalers.
I haven't been made aware of any training opportunities outside of work.
9a. Would you recommend Unilever to a friend? *
9b. Why? *
Because it is the best life decision I've ever made. I will complete my apprenticeship with a qualification and 18 months real-life industry experience in one of the most credible companies worldwide.
10. What tips or advice would you give to others applying to Unilever? *
To be confident and ask loads of questions, which will not only make you seem keen and interested to people around you, but will enable you to settle in and become used to your surroundings much quicker.
More from Unilever
More Reviews
Company Profile
Get personalised jobs straight to your inbox
Save time job hunting - get tailored job opportunities sent straight to you!