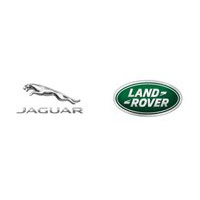 Cost Engineer at Jaguar Land Rover
Apprenticeship - Higher Level (Level 4/5)
Connect with Jaguar Land Rover
1. Please give an overview of your role and what this involves on a day-to-day basis:
I am a cost engineering apprentice. So far I am full time in college doing a foundation degree in engineering. When I'm in plant during half term holidays, I usually get sent to training courses or am given tasks related to my department.
2. Have you learnt any new skills or developed existing skills?
I have learnt both from training courses and college course. I have gained both engineering knowledge and professional skills during the last 6 months.
3. To what extent do you enjoy your programme?
It exceeded my expectations in many ways and I believe that it gives me the best opportunities to develop.
4. How valued do you feel by Jaguar Land Rover?
I have been told many times that me and my colleagues will be the future of the company and that my position will be very important for the business.
5. How well organised/structured is your programme?
My programme is very well organised. I already know my work placements for the next 4 years and am fully aware of my training programme.
6a. How much support do you receive from your training provider?
Our college always ensures that we are happy with the course and welcomes any feedback. Support is easily accessible.
6b. How much support do you receive from your employer?
I am fully supported by my line manager and mentor.
7. How well does your salary/package meet your costs?
It covers all of my current costs.
8. Are there many opportunities outside of work?
There are voluntary initiatives that the company encourages to take part in. Also, there is a variety of events and leisure activities.
9a. Would you recommend Jaguar Land Rover to a friend? *
9b. Why? *
All around they are a great company. They are passionate about what they do and threat their workers very well.
10. What tips or advice would you give to others applying to Jaguar Land Rover? *
Application Process is long, but be patient as there are many people applying for the positions.
More from Jaguar Land Rover
More Reviews
Company Profile
Get personalised jobs straight to your inbox
Save time job hunting - get tailored job opportunities sent straight to you!