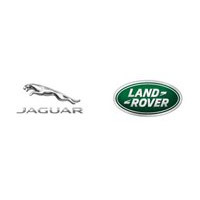 Degree Apprentice Quality Engineering at Jaguar Land Rover
Apprenticeship - Higher Level (Level 4/5)
Connect with Jaguar Land Rover
1. Please give an overview of your role and what this involves on a day-to-day basis:
First Degree apprentice at Jaguar Land Rover. Currently undertaking the first year of my foundation Engineering degree. Also spending some time at the Engine Manufacturing Centre in Wolverhampton where I will be training as a Quality Engineer.
2. Have you learnt any new skills or developed existing skills?
Undertaking foundation degree in Engineering Learning Level 2 practical skills for the trailblazer apprenticeship Learnt networking skills, having to speak with wide range of colleagues within the business
3. To what extent do you enjoy your programme?
Really enjoy the engineering aspect, teaching me new skills which can be used for life. Enjoy working with my colleagues both inside and outside of plant. Exceeded my expectations as I have learnt lots in a short space of time and feel integrated into the business
4. How valued do you feel by Jaguar Land Rover?
Feel very highly valued, apprentices are highly thought of and I will hopefully be playing a big role in the company in the future. I am looking forward to becoming more involved in the future.
5. How well organised/structured is your programme?
In depth induction (3 weeks) got us integrated into the business, college and plant environment. Lots of support from multiple managers and have a Work-based learning manager. Regular reviews give guidance on how we're performing.
6a. How much support do you receive from your training provider?
Have tutorials and optional extra maths sessions. Have reviews of behaviours to see how we're performing. Have work-based learning managers based in college who we can see speak to for support.
6b. How much support do you receive from your employer?
Have regular meetings to show keep us up to date with the business. Also have regular visits to plant, gaining some experience.
7. How well does your salary/package meet your costs?
Feel very well paid, plenty of opportunities for progression too. I am able to travel comfortably, pay my bills and rent with money left to spare. Therefore I am extremely happy with this.
8. Are there many opportunities outside of work?
Have opportunities such as the ELS scheme and events where you can improve skills and knowledge. There are plenty of ways you can get involved outside of work including team building activities.
9a. Would you recommend Jaguar Land Rover to a friend? *
9b. Why? *
Jaguar Land Rover are a great company to work for. There are plenty of opportunities to further your career here and I am aiming to do so. They offer competitive salaries and extras meaning you will feel well looked after and happy in what you do.
10. What tips or advice would you give to others applying to Jaguar Land Rover? *
Be honest and make sure you have a genuine interest in Engineering. Be prepared to put in hard work and ensure you are punctual. Don't be afraid to speak up and give your opinion.
More from Jaguar Land Rover
More Reviews
Company Profile
Get personalised jobs straight to your inbox
Save time job hunting - get tailored job opportunities sent straight to you!