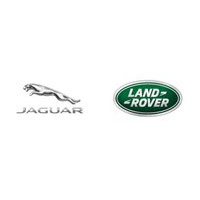 Body CAD at Jaguar Land Rover
Apprenticeship - Higher Level (Level 4/5)
Connect with Jaguar Land Rover
1. Please give an overview of your role and what this involves on a day-to-day basis:
My role is as a CAD engineer in the body engineering department. The first year is full time at college, and then we will split the second year between college and our job role. After that, studying is on a block release basis to university every 5 weeks.
2. Have you learnt any new skills or developed existing skills?
I have learnt many new skills, especially in workshop, where we do a number of 'blocks' including fitting, motor vehicle, projects, turning etc. Also, we have learnt CAD skills, such as 3D modelling, and drafting.
3. To what extent do you enjoy your programme?
I am really enjoying my programme, especially the parts when we are in plant. There are some issues at the college due to timetabling and changing requirements, but these are being dealt with.
4. How valued do you feel by Jaguar Land Rover?
I feel valued by Jaguar Land Rover, as they treat apprentices just like any employee, and they make us feel welcome. In plant we are treated as if our contributions are important and our eventual job roles are required.
5. How well organised/structured is your programme?
The programme is well structured, especially in my job role, as they have a plan for beyond the six years of the programme. The assigned workshop courses we do are also clearly structured so we know what's going on.
6a. How much support do you receive from your training provider?
The support we receive from the training provider is good, as tutors are approachable and the college puts on extra classes for support in maths if needed. The bosses are friendly and always seem like they are interested in sorting out any problems you have.
6b. How much support do you receive from your employer?
The employer provides great support, as our managers are approachable (especially in my job role), and there are a lot of managers responsible for our welfare. There are work based learning managers employed who are responsible for supporting apprentices and making sure our voices are heard
7. How well does your salary/package meet your costs?
The salary is excellent, as the starting salary is good, and we get pay rises based on behaviour every 6 months. This completely covers my living costs at the starting salary, and will give me the chance to save towards transport and housing.
8. Are there many opportunities outside of work?
There are a lot of apprentices, so there are quite often out of work things arranged by the cohort. There is also the option to volunteer for corporate social responsibility (CSR) events, which can involve different types of volunteering.
9a. Would you recommend Jaguar Land Rover to a friend? *
9b. Why? *
They are a great supportive company to work for, and give a great grounding in engineering. The pay is great, and they also pay for all education costs, so I can gain qualifications without incurring a great expense.
10. What tips or advice would you give to others applying to Jaguar Land Rover? *
Give the application your all, as the company is worth working for. Don't worry if the interview questions seem formal, they have to use very exact questions to make the process fair (as they have so many interviewers)
More from Jaguar Land Rover
More Reviews
Company Profile
Get personalised jobs straight to your inbox
Save time job hunting - get tailored job opportunities sent straight to you!