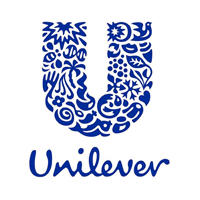 Global Licensing Executive at Unilever
Apprenticeship - Advanced Level (Level 3)
1. Please give an overview of your role and what this involves on a day-to-day basis:
I am a Global Licensing Executive. Started my Apprenticeship as just UK Licensing Executive I have now finished as Global. My day to day role includes, innovative idea creations with Licensee's and Agencies, Artwork Approvals, running and managing the budget and all finances for the team. Building relationships with brand teams and external licensee's. Working together to uphold licensing contracts and royalty payments. Finding new opportunities around the global for licensing ideas with our global brands.
2. Have you learnt any new skills or developed existing skills?
My confidence has developed massively since being at Unilever, the people the programme have helped me achieve so much. My networking and relationship building skills have hugely improved and all areas of business skills, organisation, communication and financial skills I have developed and learnt while being in the role I am.
3. To what extent do you enjoy your programme?
I have enjoyed this programme so much to the extend that I don't want it to end!! I have come to terms with myself as a person and know can see a clear career path and future ahead of me.
Imagine yourself working at Unilever
RateMyApprenticeship is currently advertising 3 roles at Unilever
View jobs now →
4. How valued do you feel by Unilever?
Unilever as a company is huge. I have has so many amazing opportunities in Unilever that make me realise how valued I actual am. The most amazing one yet was the opportunity to meet This section of the comment has been removed by a member of the RateMyApprenticeship Team because it did not meet our site terms and conditions the CEO. This made me realise so much how as apprentices and future leaders we are valued.
5. How well organised/structured is your programme?
The programme structure is ok. I have done and learnt what I needed. I feel the qualification and the studying part was not organised that well. However what we have learned from the business makes up for this. The help is there when we needed it and the qualification was basic.
6a. How much support do you receive from your training provider?
Help is when and if you need it, they wont be checking up on you to chase you for coursework or pressure you however in my case this was a shame as I need a push here and there in order for me to stay on track with the qualification
6b. How much support do you receive from your employer?
support from Unilever is never ending the amount of people who are here to help you and happy to help when you need is so great. you constantly have your line manager checking to see if you are up to date and your work load is ok.
Imagine yourself working at Unilever
RateMyApprenticeship is currently advertising 3 roles at Unilever
View jobs now →
7. How well does your salary/package meet your costs?
This was a great extra of an apprenticeship salary was more that I could wish when I first started this then increases again after a year it covered all costs for travel and was always easy and good with claiming back expenses.
8. Are there many opportunities outside of work?
opportunities are endless, I have been to event such as awards, ceremonies, conferences, team away days, volunteering days and so much more. Unilever is a company that is all about agile and working in different environments.
9a. Would you recommend Unilever to a friend? *
9b. Why? *
It has been the stepping stone to my life and my career path I am so clear on where I want to go and what I need to achieve to get there. This apprenticeship was my life saver and I enjoyed every second I was part of it.
10. What tips or advice would you give to others applying to Unilever? *
the application process was hard - as expected. However always be yourself is what I find got me this opportunity. When you are within the company people are friendly and willing to help.
More from Unilever
Imagine yourself working at Unilever
RateMyApprenticeship is currently advertising 3 roles at Unilever
View jobs now →
Get personalised jobs straight to your inbox
Save time job hunting - get tailored job opportunities sent straight to you!