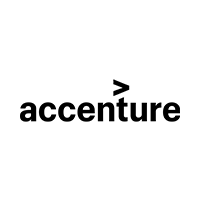 Software Engineer at Accenture
Apprenticeship - Advanced Level (Level 3)
1. Please give an overview of your role and what this involves on a day-to-day basis:
I work in robotics process automation. I am a software engineer; this involves developing and testing. I usually have meetings followed by training. I'm awaiting for my client to start development.
2. Have you learnt any new skills or developed existing skills?
I've learned java, html, css, javascript, sql and blueprism.
3. To what extent do you enjoy your programme?
4. How valued do you feel by Accenture?
I feel very valued; my assumption was that I wouldn't be treated as an equal. This is was far from the truth.
5. How well organised/structured is your programme?
It's very well organised with structured training.
6a. How much support do you receive from your training provider?
I receive a lot of support from them. Any queries I have, I've always been provided with a response.
6b. How much support do you receive from your employer?
A lot of support, they answer any question I ask.
7. How well does your salary/package meet your costs?
Quite bad. I'm just about to live off my salary but I hope this improves in years to come.
8. Are there many opportunities outside of work?
Yes, Accenture hosts many social events.
9a. Would you recommend Accenture to a friend? *
9b. Why? *
It's a friendly yet productive environment.
10. What tips or advice would you give to others applying to Accenture? *
Read up on the company and how expansive it is.
More from Accenture
More Reviews
Company Profile
Get personalised jobs straight to your inbox
Save time job hunting - get tailored job opportunities sent straight to you!