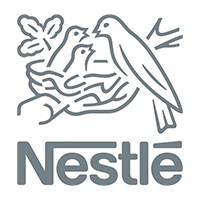 Process apprentice at Nestle
Apprenticeship - Higher Level (Level 4/5)
1. Please give an overview of your role and what this involves on a day-to-day basis:
Process apprentice. Responsibilities are for my own learning and development. Spending the majority of my time with operators, learning manufacturing processes. Spending 4-5 weeks on each piece of equipment learning how it operates and how it affects the product. The rest of my time is spent compiling this information into presentations. About 2 hours a week is spent studying for the Level 4 Professional certificate in food manufacturing with Dairy specialism I am studying as part of my apprenticeship.
2. Have you learnt any new skills or developed existing skills?
Level 2 certificate in food safety in manufacturing Level 4 Professional certificate in food manufacturing with dairy manufacturing. Everyday coaching fundamentals course Train the trainer (1 day delivery course)
3. To what extent do you enjoy your programme?
Currently there are elements of my role that I enjoy greatly, however the extent to which I am dealing with operators is something I was not prepared for and has taken a lot of getting used to. I have not been able to further my involvement in the area of my role that I enjoy most as it isn't the primary focus of my apprenticeship, therefore I will not be able to attain a role in this area in the future, which is disappointing as I was told when I started my apprenticeship that my future was in my hands.
4. How valued do you feel by Nestle?
Currently the only recognition being received is for activities related to extra roles I've been asked to take on which aren't part of my apprenticeship, such as helping with charity event. I have had very little recognition from my manager.
5. How well organised/structured is your programme?
The process apprenticeship is still in it's infancy so it is understandable that there are issues with the structure of the programme. These issues are largely based around communication, my manager not communicating vital information early in my time with the company, e.g. how long my brakes are, where I'm allowed to park etc.
6a. How much support do you receive from your training provider?
The college I am attending part time as part of my apprenticeship has seemed poorly coordinated, with modules being published erratically rather than the 1 per week that we were told would be published.
6b. How much support do you receive from your employer?
Currently support is only available when my managers are available, which varies from week to week. My manager has changed twice in 6 months as my first manager was too busy to take the time to support me, however my new manager is also extremely busy.
7. How well does your salary/package meet your costs?
£17,850 per year. Covers my car insurance and petrol £250 per month as I drive 35 miles to get to work (70 miles a day), food and living costs as I'm still living at home. However looking to move into my own home it is uncertain whether i will be able to afford council tax and to insure and run my car. But the salary is excellent for someone young and it extremely generous.
8. Are there many opportunities outside of work?
There are a lot of opportunities to get involved in the local community and charity events through the company, including fundraisers for local charities and events to promote the company within the local area.
9a. Would you recommend Nestle to a friend? *
9b. Why? *
There were many reasons why I applied to this apprenticeship but one of the primary reason was that it was advertised as a way to kick-start a career with a global company in a field that interest you and you show talent for. The field I have shown a talent for has been sidelined as an 'unnecessary' part of my role that I am to fulfil but not put too much time into.
10. What tips or advice would you give to others applying to Nestle? *
The assessment process is a series of online tests in maths and situational strengths tests, then if you succeed in these test you are invited to an assessment centre. This consists of a group of applicants meeting with a group of assessors who are usually managers from the factory. There is an icebreaker activity, a group teamwork activity to build a bridge which demonstrates teamwork skills, a factory tour and a individual strengths based interview.
More from Nestle
More Reviews
Company Profile
Get personalised jobs straight to your inbox
Save time job hunting - get tailored job opportunities sent straight to you!