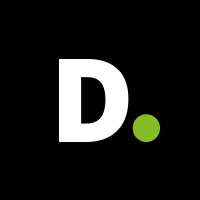 Assistant Associate at Deloitte
1. Please give an overview of your role and what this involves on a day-to-day basis:
Performing statutory audits at client site. Can vary from sector to sector. Not often office based so can involve a lot of travelling. Testing their numbers for material misstatement whilst also studying for the ACA qualification.
2. Have you learnt any new skills or developed existing skills?
During the 5 year training contract; along side the 9-5.30 work you are also required to attend college to study for your professional qualification (ACA). I have developed existing communication skills, as we are dealing with clients on a day to day basis.
3. To what extent do you enjoy your programme?
I feel the Brightstart programme has exceeded my expectations. The training offered when we began the course was excellent and I felt prepared for my first day on client site. In addition, the team are great. Its nice to work with people of your own age. The social side of the programme is also great.
4. How valued do you feel by Deloitte?
I feel very valued by Deloitte. Through both the informal and written feedback process and monthly meetings with my appraiser. In addition - the opportunity to get involved in student recruitment gives you a chance to give back.
5. How well organised/structured is your programme?
The Brightstart programme is very structured. Before even starting with Deloitte we were all allocated a buddy for any questions we had. We then had a induction with the rest of our intake. We also are all allocated mentors in which we have monthly meetings with.
6a. How much support do you receive from your training provider?
Our college tutors are always at the end of an email or phone for any questions any time (even on weekends). They are really supportive, even emailing us any tips before exams etc.
6b. How much support do you receive from your employer?
I receive support from my employer when required - theres always someone to ask for help or assistance. In addition - our appraisers and managers are always happy to help.
7. How well does your salary/package meet your costs?
For me, my salary meets my costs and I am able to live comfortably on my salary. As Audit requires us to travel to clients - so we are reimbursed with our travel costs.
8. Are there many opportunities outside of work?
Yes there are plenty of opportunities in both work and outside from getting involved in student recruitment and hiring to half marathons and charity challenges!
9a. Would you recommend Deloitte to a friend? *
9b. Why? *
The experiences offered at Deloitte I believe are better than any other firm. The employees are supportive and genuinely believe make the job enjoyable.
10. What tips or advice would you give to others applying to Deloitte? *
Research Deloitte online before your interview and try and practise some of the online tests which come up in the interview process. I would also have a look at Deloitte clients to give you something to speak about in the interview room.
More from Deloitte
More Reviews
Company Profile
Get personalised jobs straight to your inbox
Save time job hunting - get tailored job opportunities sent straight to you!